Sustainability consists of actions
Sustainability consists of actions
Caring for environment and controlling climate change requires actions from us all. At Serlachius Museums, we have carried out systematic environmental work and have been awarded ISO 14001 certification and Sustainable Travel Finland label by Visit Finland. Our environmental programme helps us to make environmental actions goal-directed, planned and effectively.
We all have a lot to do to secure good living conditions. As next, we present some examples of what kind of steps we at Serlachius have taken to increase sustainability.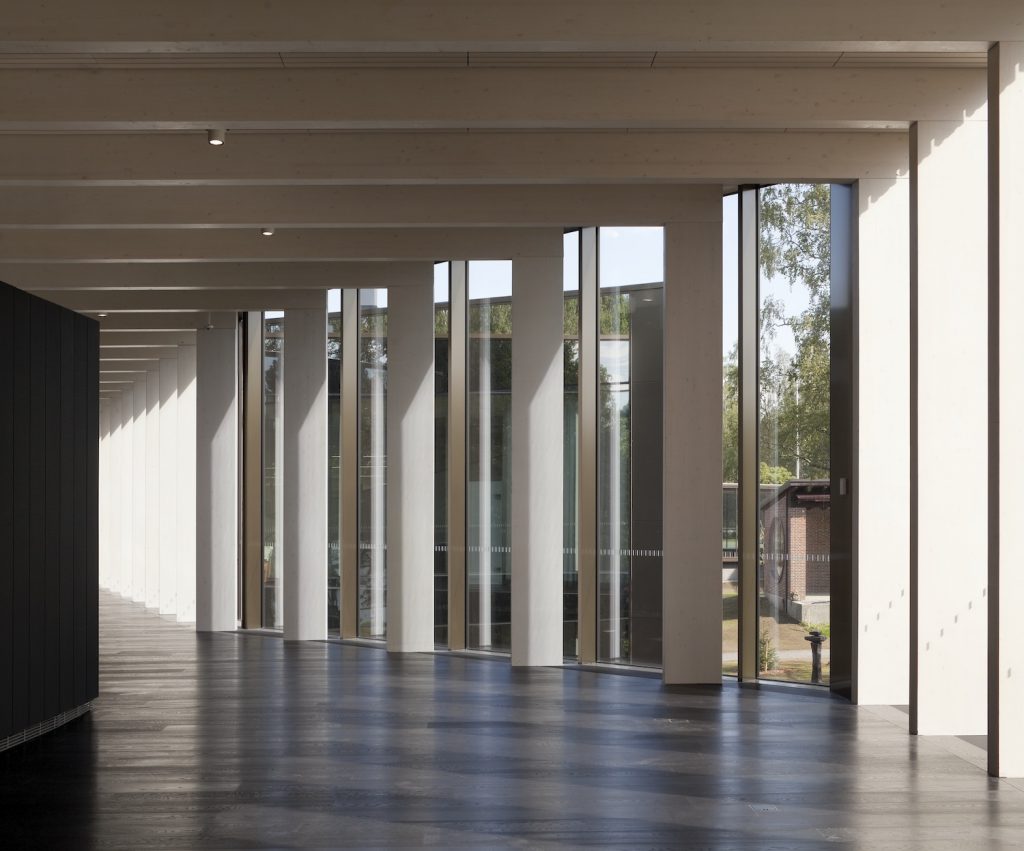 Biggest impact attained in heating energy source
We have examined our carbon footprint and found out that heating energy and consumption of electric energy make up 80 per cent of our carbon footprint. The most effective measure to reach our goals in environmental sustainability is transition to geothermal energy because heating causes 46 per cent of our carbon footprint.
To be able to foster cultural heritage and preserve it for the future generations, we must take care of safe preservation and conservation as well as exhibiting of artworks. It requires that the conditions in the museums' collection and exhibition spaces, such as temperature and humidity, must remain constant. We cannot compromise conditions, but we can choose the source of energy we use. Therefore, we are preparing to introduce geothermal heating and cooling in the shortest possible timeframe.
We have reduced the museum's energy consumption by various technical solutions: for example, E-power hybrid filter which improves efficiency of power grid, and when possible, LEDs are used, and motion detectors control the lighting in exhibition spaces.
Recycling in all operations
Even though waste and their processing and transport constitute merely 2 per cent of the museums' carbon footprint, it is important for us to sort waste and minimize material consumption in museum operations. As far as we know, Serlachius Museums were the first to utilise recycled materials in artwork transportations and systematically inform our partners of it. Exhibition construction reuses recycled exhibition structures and construction materials always when it is possible, and obsolete exhibition structures are made available for reuse. We prefer the use of recycled materials in our customer services.
We irrigate the manor's garden with water from the lake to diminish tap water consumption. Water consumption is diminished with the help of instructions and technical systems, for example high pressure spray humidifiers will be introduced for moistening required for museum conditions.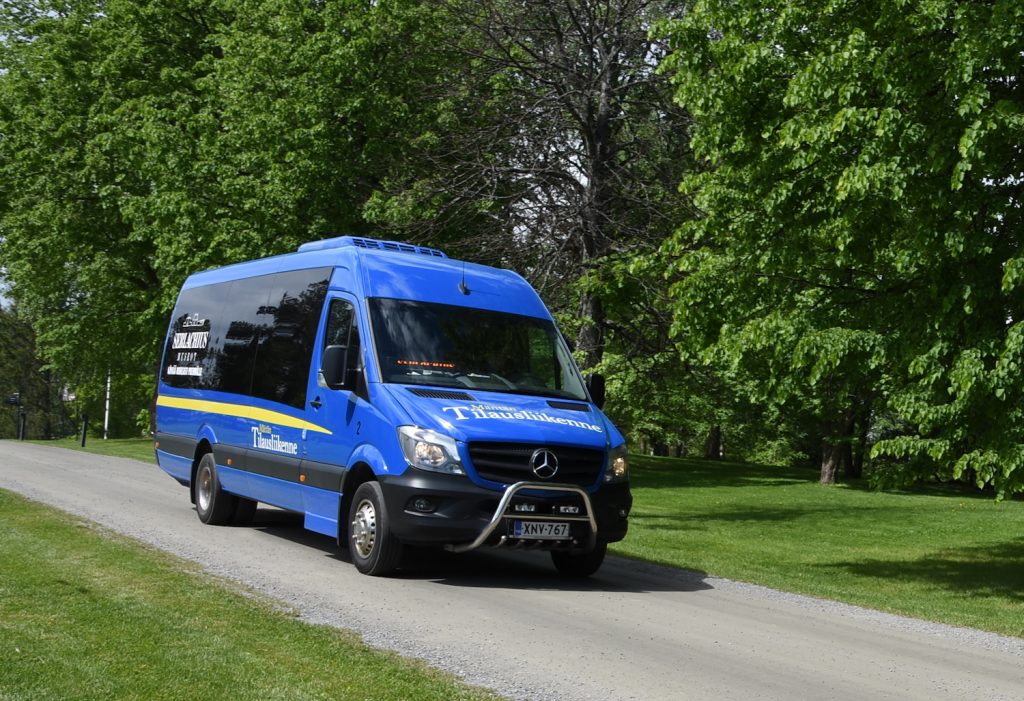 Sustainable traffic
We are located in sparsely populated countryside which has poor public transport. As a private operator, it is difficult for us to find solutions for the entire region, but for our own part we have made a notable investment in local transport and organised a shuttle bus service between
Tampere and Mänttä on all open days of the museums. This way our guests may visit museums using public transport, and the bus also serves the local inhabitants.
In addition to the bus service from Tampere, we borrow our customers bicycles which offer a fun and easy way to move locally and travel between museums and other tourist attractions without the car. During the day, Serlachius bus also travels between the tourist attractions of Mänttä. In summer, one can explore the environment using the rowing boat borrowed from the art museum. We also borrow Nordic walking poles, and thus encourage people to move about using their muscular energy and to get to know the local way of life.
We have added the number of charging points of electric cars. Art Museum Gösta has eight and Museum Gustaf has two charging points.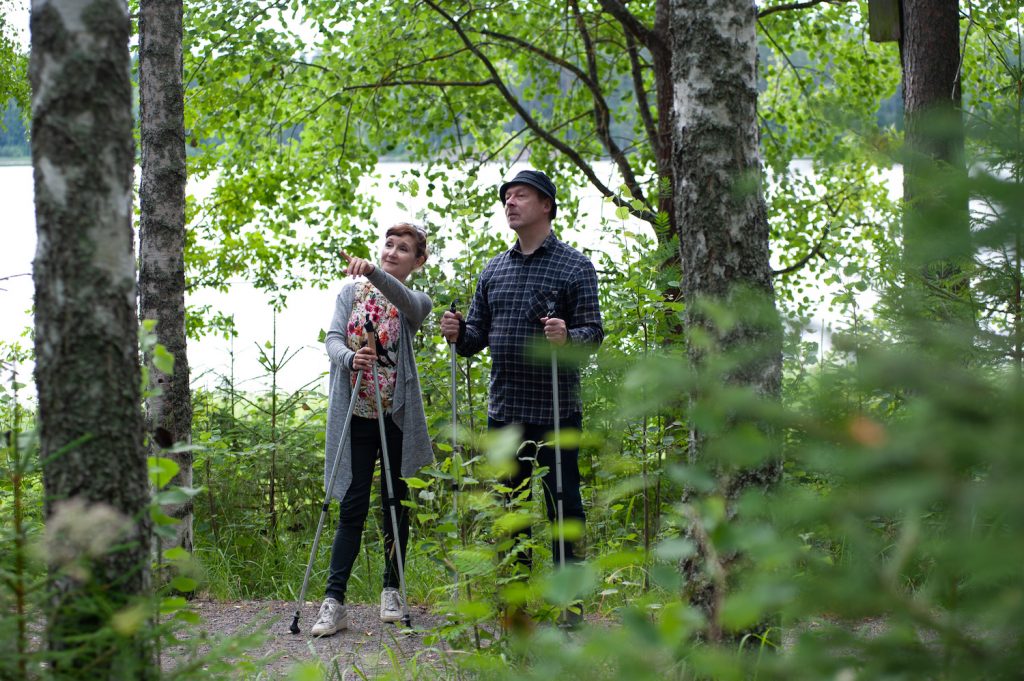 Environmental issues and sustainability form a part of our contents
Our museums always offer contents which increase responsible awareness: climate change, state of the forests and social responsibility are discernible in the contents of our exhibitions, our programme services and events.
Our educational content talk about museums' role as preservers of cultural heritage, forests' welfare effect and different viewpoints regarding climate change. Our guided tours and workshops reflect these contents in muscle-powered services which combine nature and culture, such as Walking Trip on the Love Path and Trip to Mäntänvuori.
Foreigners may acquaint themselves with the local way of life on our guided tours, such as Walking Tour – Small Town Life, as well as Rent a Local. All services headed to nature use existing routes. We packet our services with partners who operate responsibly. We create unique contents related to climate change with Hyytiälä Forestry Field Station which belongs to Helsinki University and has forests, swamps, lakes as well as atmosphere as its research area.
During the national project of A Million Trees to Finland we have dealt out saplings for the customers to plant. The campaign reminds of the importance of trees in tackling the climate change.
Sustainable solutions in museum shop
The assortment of the Serlachius museum shop favours domestic and locally sourced products. This ensures short transports and the transparency of the products' origin and their production chain. The products included in the basic assortment of the museum shops, such as T-shirts, bags and spectacle towels have been made from fabrics which are produced environmentally responsibly and sourced from recycled materials. Quality is the guideline in our products; high-quality products have long lifetime.
At our museum shop, we do not want to wrap purchased items in plastic, whereas the customer may later sort a paper bag of domestic manufacture into recycled paper. In orders from the web
shop, we recycle the packaging material received by the museum: for the customer, a green sticker attached on the packaging indicates that materials are reused.
Locally sourced food on the plate
At Serlachius Museums premises operates Restaurant Gösta whose supply is based on pure ingredients produced as close to home as possible. It is essential to know that the ingredients come from reliable sources, and for example the fishermen are known by their names. The menus focus on fish and vegetable dishes, and vegan options are available.
It is a matter of honour for restaurateur, chef de cuisine Henry Tikkanen to be able to minimize wastage. The meals and the menu are so carefully planned that food waste in storage, preparation and on the plate is as minimal as possible. Orders are based on need only, and the logistics have been planned diligently: transports are combined, and delivery takes place only three times a week. By-products from the preparation of the ingredients are utilized meticulously. The amount of waste is minimized, the packaging is preferably recyclable or one-way packaging with deposit.
The restaurant avoids using one-way packaging. For example, the salad dishes at summer restaurant Autere Cottage have been packed in boxes whose lower part has been made of renewable and compostable sugar cane fibre and the lid of 100%-recycled plastic bottles.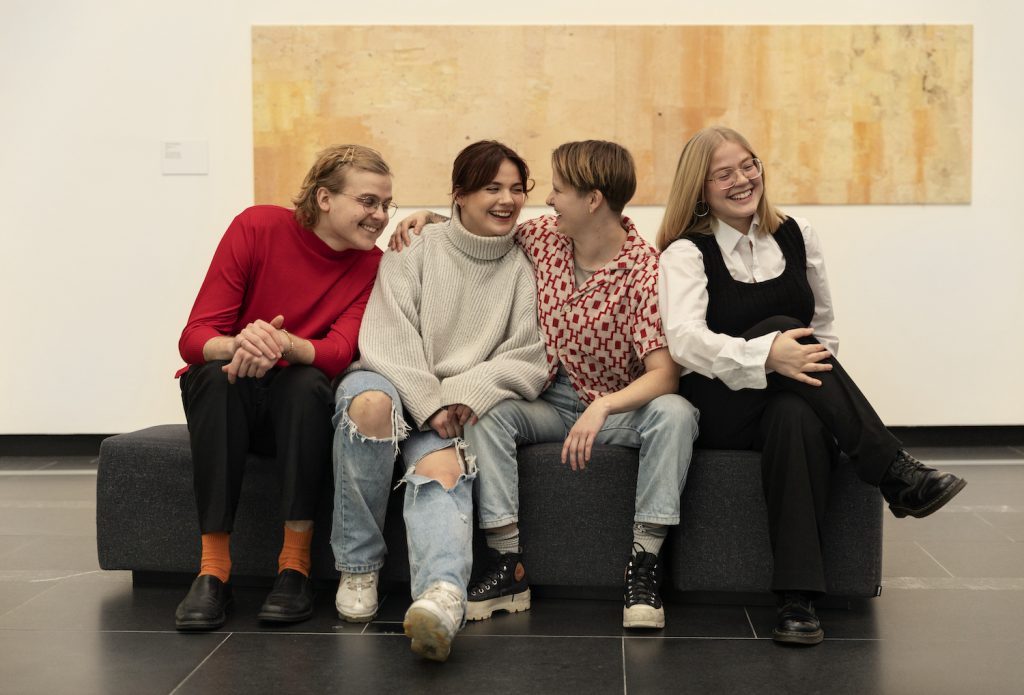 Equality and anti-discrimination are important for us
We treat everyone equally and with respect. We respect each other's personal space and allow everyone peace to enjoy art.
Our museums are safe locations for people with physical and sensory disabilities. We have the Equal Service for All label, which shows that we are committed to developing our accessibility. You can find out more about our accessibility on our Tips for Your Visit page.
We make no assumptions about anyone's sexuality, gender, nationality, ethnicity, religion, values, socio-economic background, health or functional capacity. Discrimination and bullying as well as racist, homophobic and transphobic behaviour of any kind are prohibited in the museums.
In art, there is no right or wrong answer. We encourage our visitors to embrace open discussion, new perspectives and diverse constructive opinions. We treat every visitor and their experience with sensitivity.
Our staff are committed to complying with the principles of safer space. If you encounter inappropriate behaviour or discrimination in our operating environments, please tell our staff. We welcome feedback and we develop our own operating practices in order to learn new things.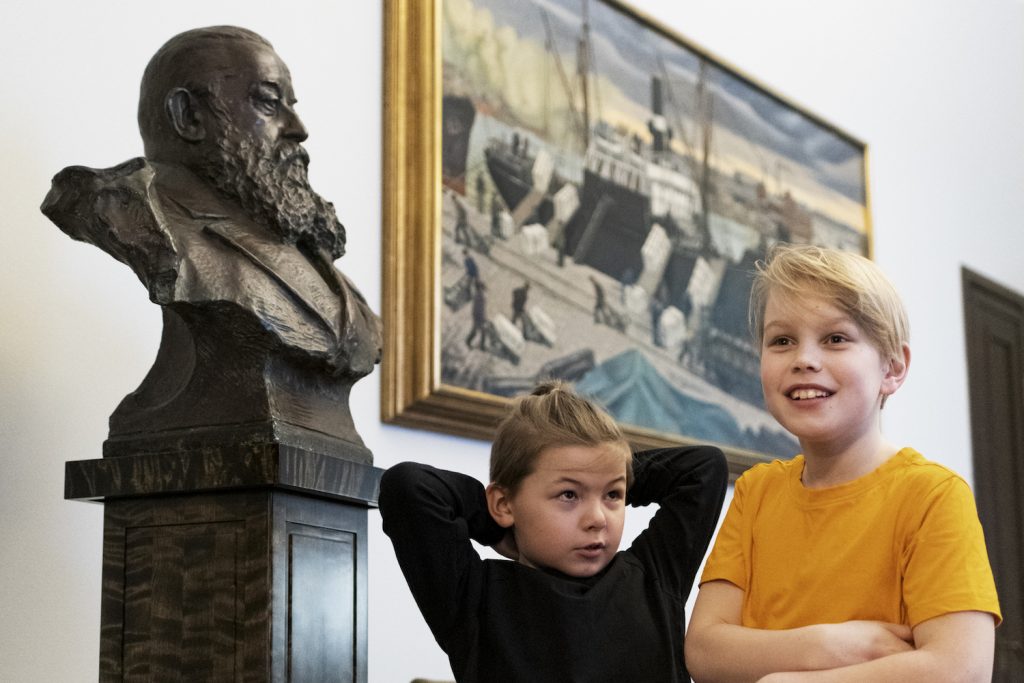 Privately funded common good
Gösta Serlachius Fine Arts Foundation wants to maintain museum operations which aim, according to the ethical guidelines of the international council of museums ICOM, to conservate, communicate and further cultural heritage and maintain collections for the benefit of the society and its development. The Fine Arts Foundation manages its assets and looks for sustainable investees as a means of maintaining the museum operations.
The museums have a versatile impact on the economy of the region: museum visitors spend annually millions of Euros on the region's recreational services, retail as well as accommodation and restaurant services. Serlachius Museums is one of the largest employers in the locality, and purchases from local companies' services ranging from estate management to exhibition construction.