LEARNING AT SERLACHIUS
The Finns are the happiest nation in the world; education and culture belong to the cornerstones of welfare. We believe learning is active and engaging. Our tours lead you through the secrets of Finnish culture and nature, industrial development and national art treasures in a fun way. Hands-on activities, exciting stories, art, architecture, and of course delicious meals are available on our educational tours at Serlachius Museum Gösta and Gustaf.
You can choose from one hour's programme to several days' field trips. We provide also educational tours in the Art Town and surrounding nature. For university students and adults we can arrange e.g. sustainability themed tour including field trips or art themed tours with workshops led by professional artists.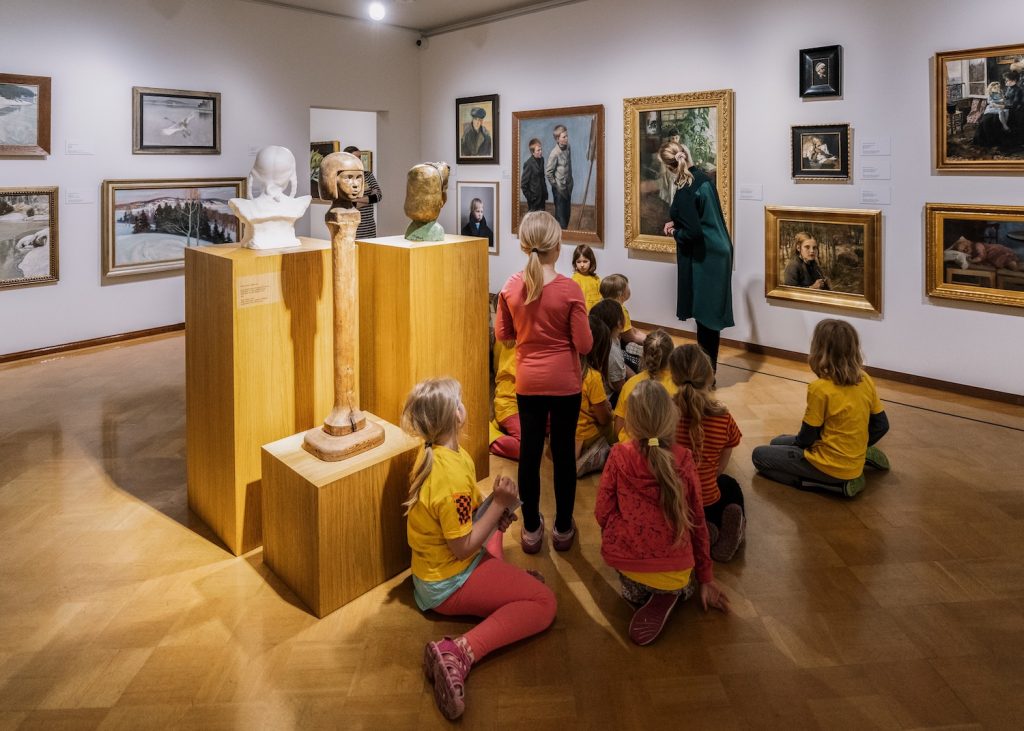 Educational Tours at Gösta
Serlachius Museums prepare tailor-made programme for educational groups. Choose a theme that is suited for your group. Together with Serlachius Museums personnel you can make a program based on your needs. A day passes quickly at Art Museum Gösta by exploring and making art. The exhibitions at Gösta's modern pavilion and old manor introduce you to different art movements and techniques. You have a chance to make your own art as well!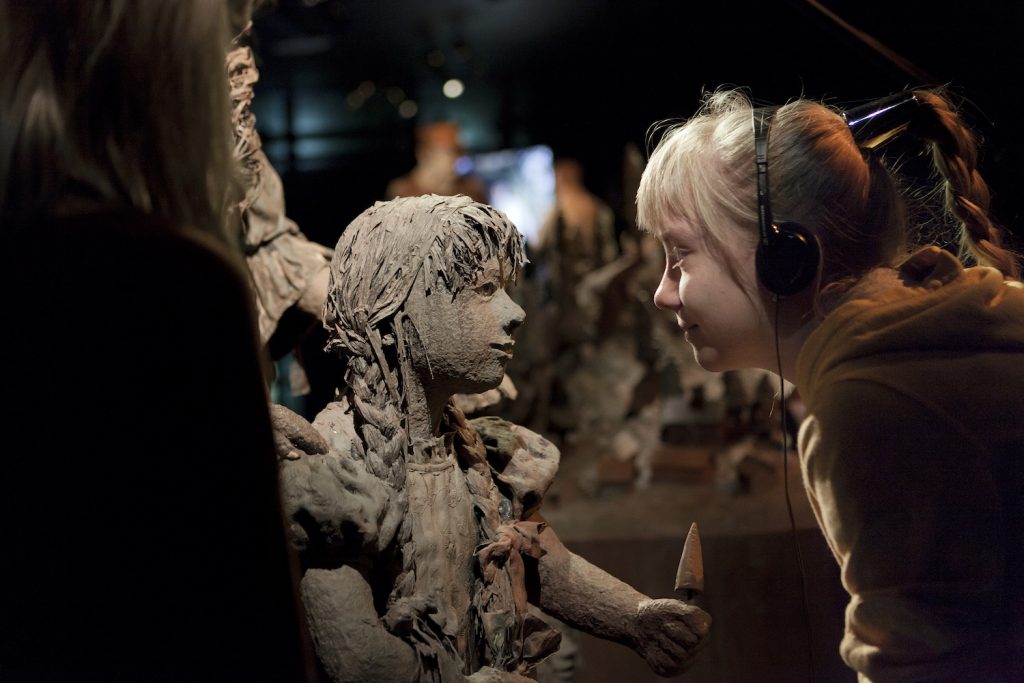 Educational Tours at Gustaf
In addition to art, Serlachius Museum Gustaf tells stories of history. Versatile exhibitions will give impulses to all your senses. You can also learn by doing. Methods adopted from theatre can enliven both exhibitions as well as guided tours. At the magnificent former head office of G. A. Serlachius Company, you will get an interesting introduction to the history of paper industry, trade and business. Make your own mix of the program available at Museum Gustaf!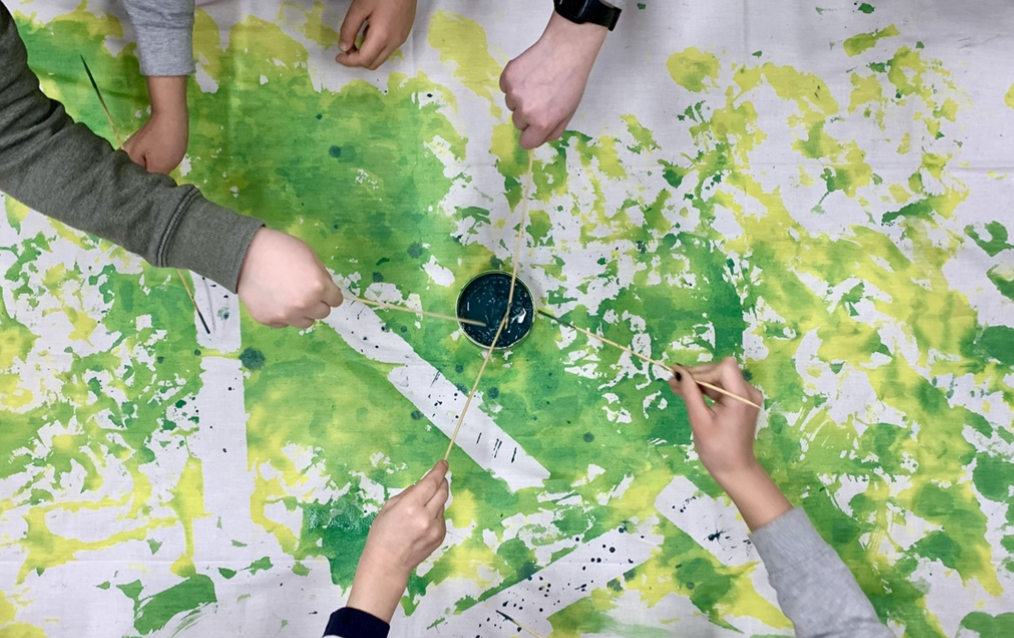 Art Castle
Art Castle is a multi-art international cultural project for children and youth organised by Serlachius Museums and Serlachius Residency. Previously it has been organized twice for pupils from local schools. In 2020, the theme was Imagery of Landscape and in 2022, the project was organised under the theme Rhythm of the Forest. The project expands and becomes international in 2024.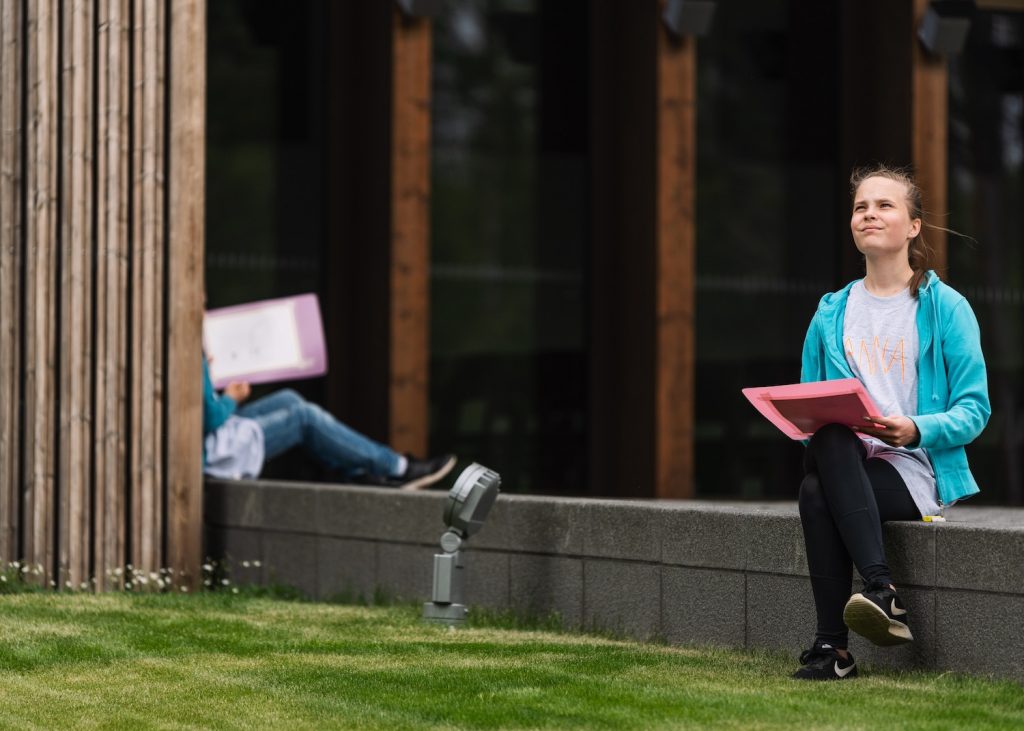 Educational Tours in Town and Nature
The Art Town and its surrounding nature is full of exciting places waiting for your discovery!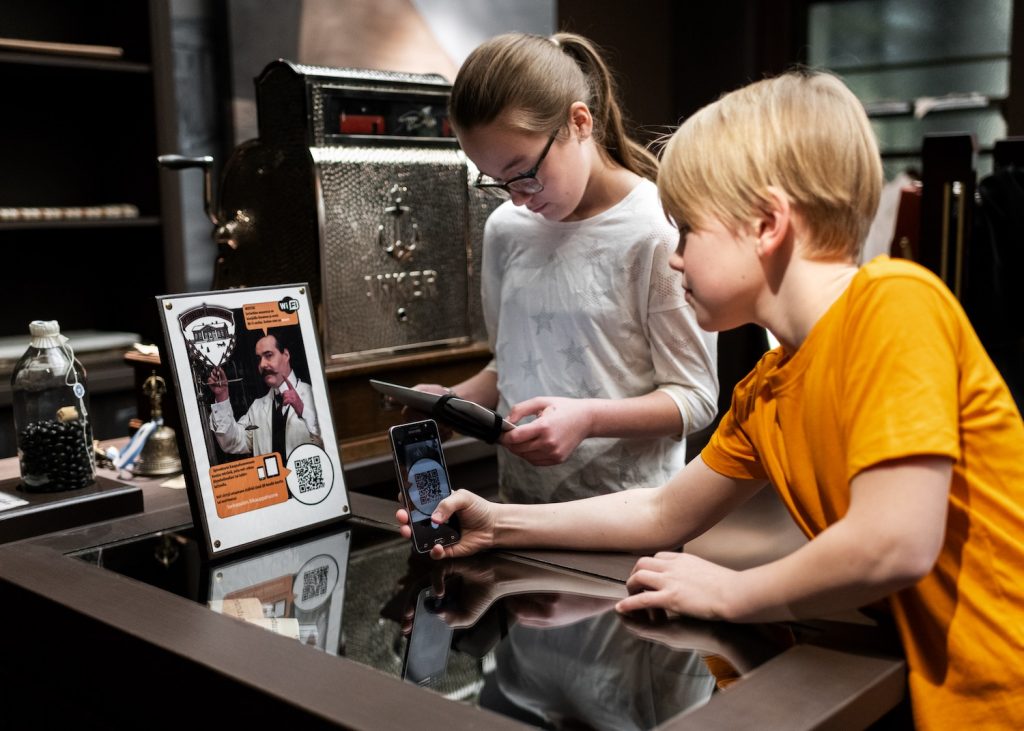 1-4 Days Field Trips
No need to worry about the planning: Ready-made, fun and creative field trips are available for excited pupils and students! You just book the tour, we do the rest.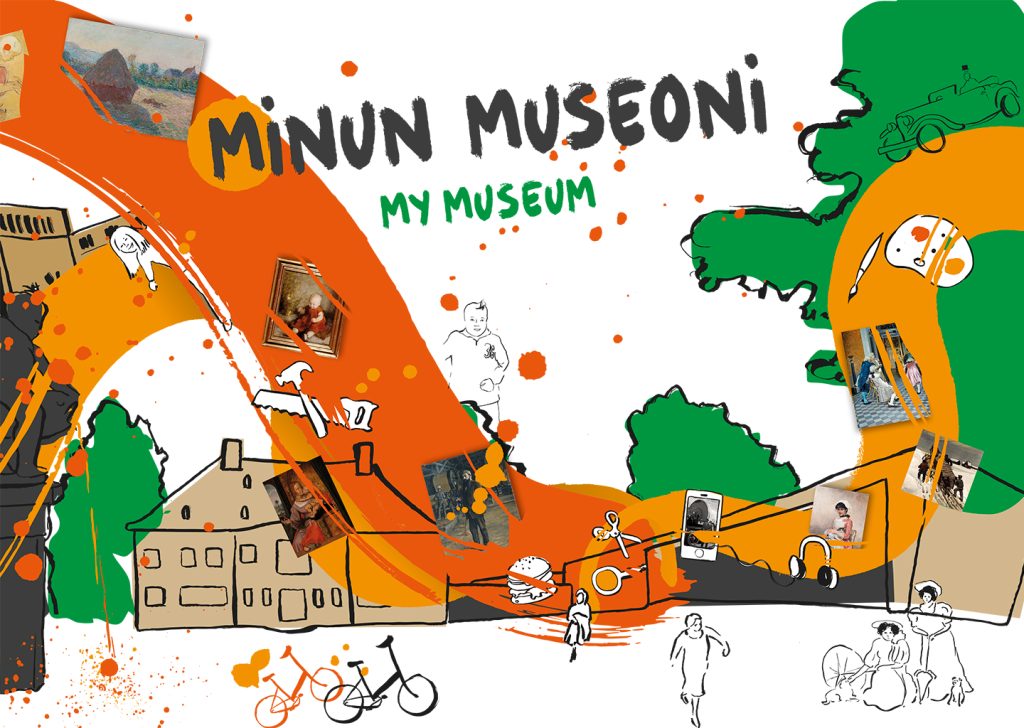 My museum
Serlachius Museums have published its colourful children's book in digital form. Containing lots of pictures, the book challenges us to consider how art is visible in exhibitions and what museums are needed for. Get acquainted with the museum environment and do pleasant educational exercises online!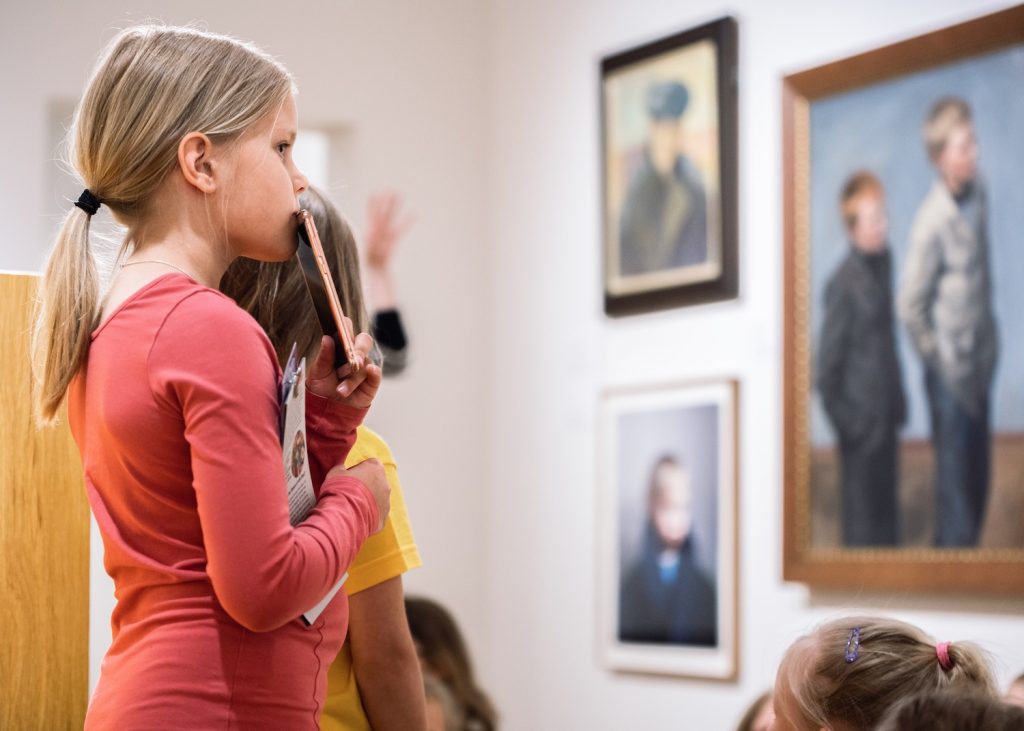 Tips for Your Visit
Serlachius Museums are at your service while planning a trip to Tampere Region. Let's prepare together a trip into art and history at Serlachius Museums! Here you will find useful information and tips for planning a memorable museum visit of your educational group.