Area Map
Get acquainted with the museum area and services. Click the map and find key information and interesting details of Serlachius Museum Gösta and Gustaf.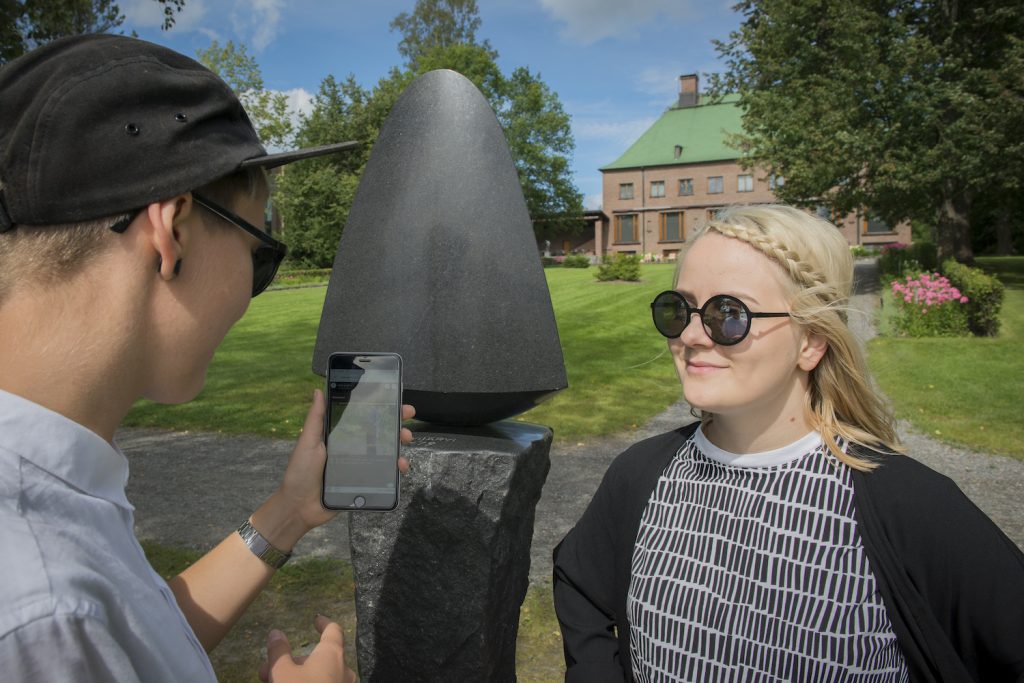 Guided video tours
Start your museum visit on a guided video tour. The video tour highlights interesting details as backdrop of your museum visit.
On the other hand, video stories comprise an abundance of further information on Serlachius Museums' history, architecture, exhibitions and key works as well as the industrialist generations of the Serlachius family.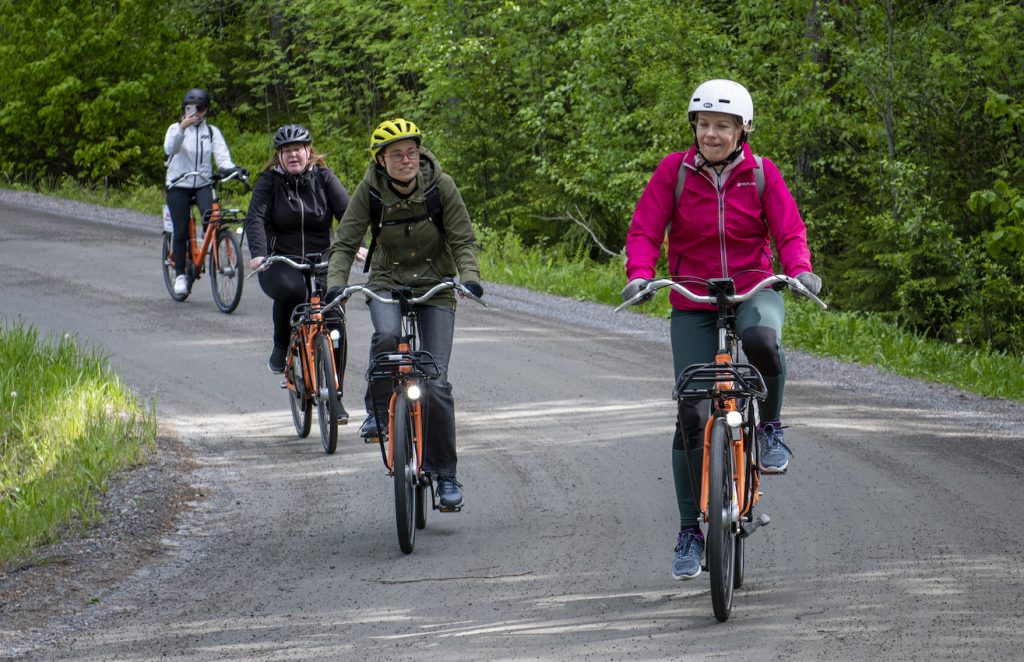 Rent a city bike
Hop on a train, using the app book your Donkey Republic city bike on the way and pick it up at Vilppula railway station. Pedal away to enjoy Mänttä-Vilppula experiences! Bike & Rail service combines bicycle tourism and rail traffic and offers possibility to enjoy sustainable and experiential day trips in Tampere region.
In summer 2023, Bike & Rail service is tested in cooperation with Art Town Mänttä-Vilppula, Serlachius Museums as well as KaaKau, who administers the city bikes of Donkey Republic.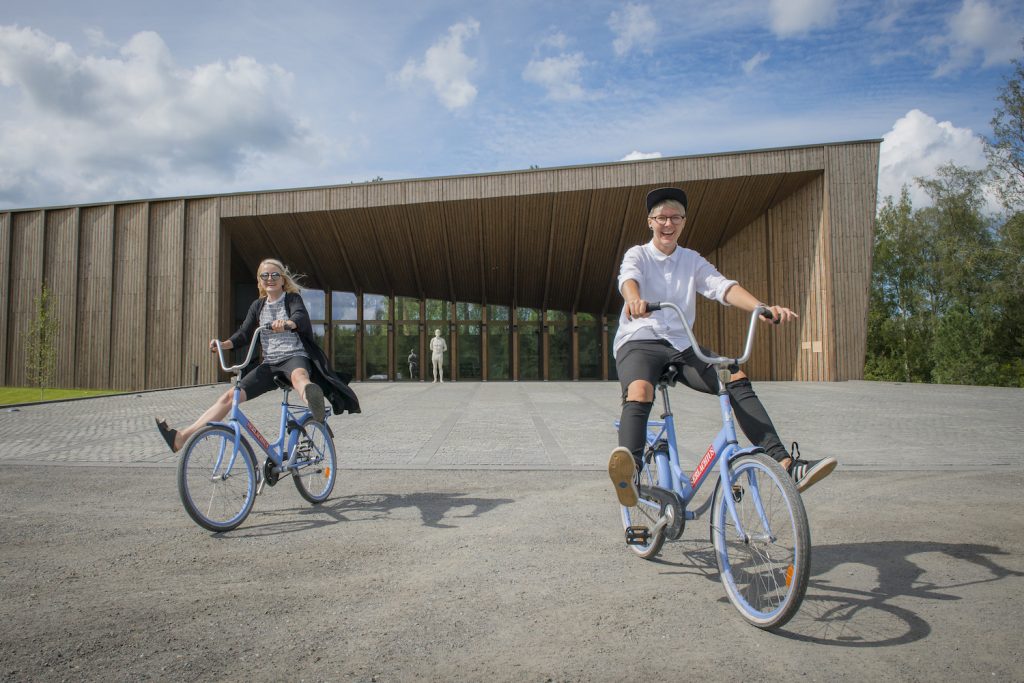 Borrow a bicycle or a boat
The culture experience continues also outside the museum buildings: the art museum's magnificent park and lakeside nature invites you to enjoy the natural art and local culture of the small town. With the price of the entrance fee and by showing your identity card, you can borrow a bicycle, Nordic walking poles or rowing boat and spend a day amid the beautiful surroundings of the Art Town. On a bike, you cover comfortably the odd three-kilometer distance between the museums. You must not hand the bicycle over to other persons. The borrowed bicycle is easy to return to either of our museums during their opening hours.
At Art Museum Gösta you can also borrow a rowing boat by showing your identity card. Enjoy a summer boat trip on Lake Melasjärvi and then return the boat to Gösta during its opening hours.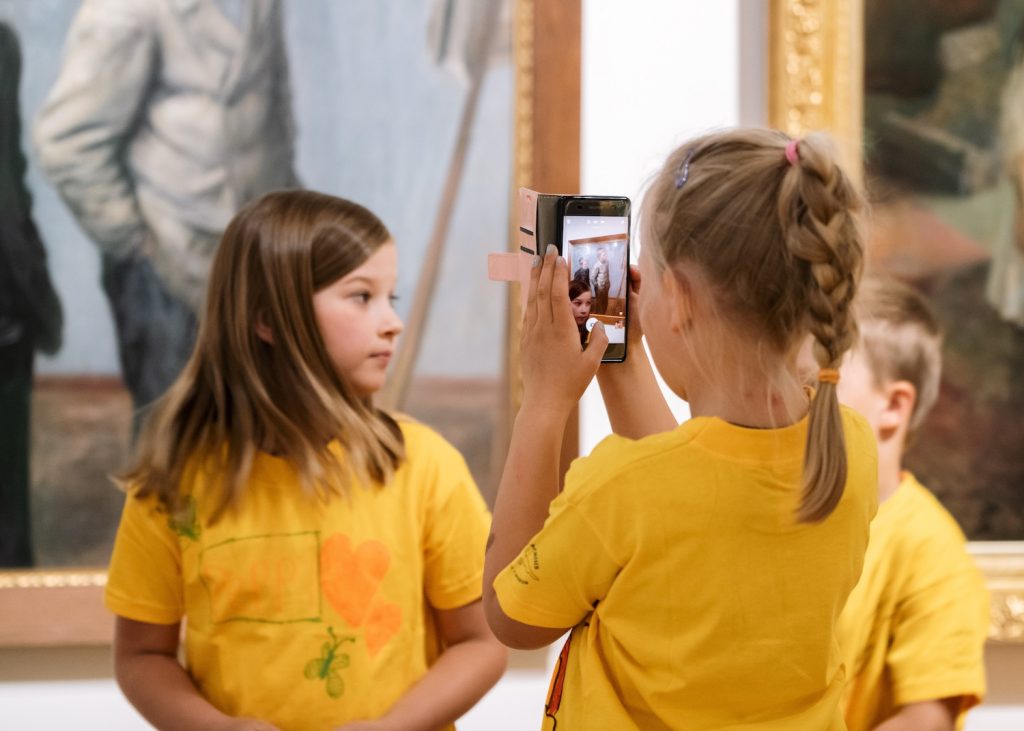 Pets, Photography and Bags
You must not bring any inside the Serlachius Museums. The only exceptions are guide dogs.
Photography is permitted in both museums, without a flash, for private use.
Leave outerwear and bags, also large handbags in the cloakroom facilities. Lockers are available for the use of visitors in both Serlachius Museums.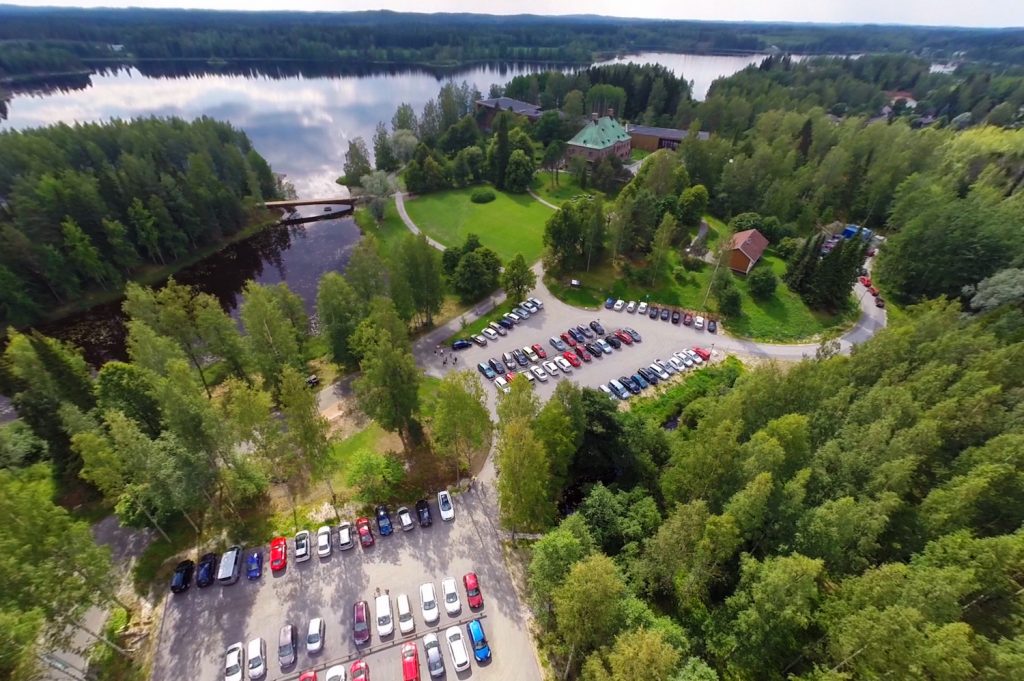 Easy Parking
Both Serlachius Museums have separate parking areas. Parking spaces for the disabled are located close to the entrances of the Serlachius Museums.
Charging stations for electric cars are located at both Serlachius Museums' parking areas. The charging station at Art Museum Gösta has now eight paid charging points. Payment takes place either using card with contactless payment or online at: lataus.leppakoski.fi. You may also check the price for charging on their website.
There are four Rapid charging points (DC), three of which have CCS connectors and one a CHAdeMo connector. Price of charging is 20 ct/min + starting fee 30 ct. Max charging power is 60 kW/charging point which is halved when two cars are charged simultaneously.
There are four basic charging stations (AC) with Type 2 connectors. Charging requires customers' own cable. Price of charging is 25 ct/kWh + starting fee 30 ct. The power is 22 kW.
Museum Gustaf' charging station has two 22 kW charging points with Type 2 connectors. The charging point is located in the parking area facing the factory. Price of charging is 25 ct/kWh + starting fee 30 ct.
.
Film Shows
Serlachius Museum Gösta's Kivijärvi Hall:
Glimpses of the Serlachius art collection presents the classic works in the collection and some facts of history. The duration of the film is about 15 minutes.
Production: DLC-media.
Auditorium at Museum Gustaf:
A short film The Story of Serlachius introduces the viewer to the lively history of a Finnish forest combine by the name of G. A. Serlachius Ltd., by no means forgettting humour, either. The duration of the film is 30 minutes. It is available in three languages: Finnish, Swedish and English.
All film shows are free of charge. The films will not be shown, if the space has been reserved for an event.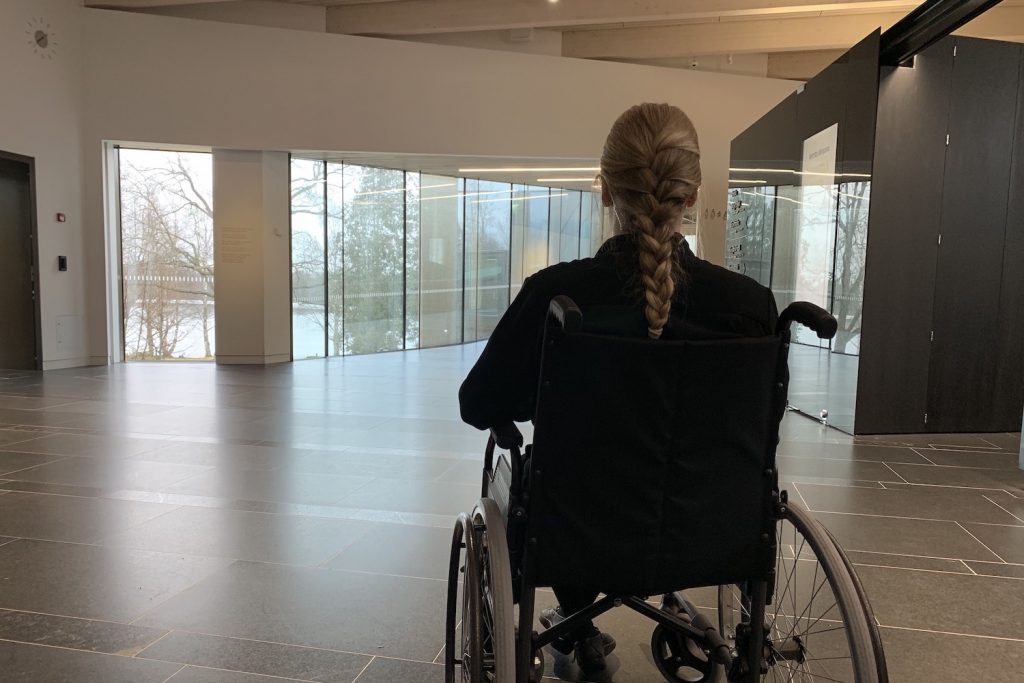 Accessibility
Art Museum Gösta's Pavilion is accessible, and the Manor is for the most parts accessible. Serlachius Museum Gösta's Pavilion has induction loops in the main lobby, Kivijärvi Hall, exhibition spaces and the restaurant. Furthermore, Serlachius Museum Gustaf's interior spaces are dimensioned to suit wheelchairs, and the exhibitions have been designed to be multi-sensory. At Gustaf, the entrance for people with impaired mobility is located on the end wall directed toward the light coloured wood house. The Serlachius Museums have wheelchairs, child pushchairs, folding chairs and other walking aids for visitors to borrow. Ask the personnel for advice.
Find below our accessibility brochures: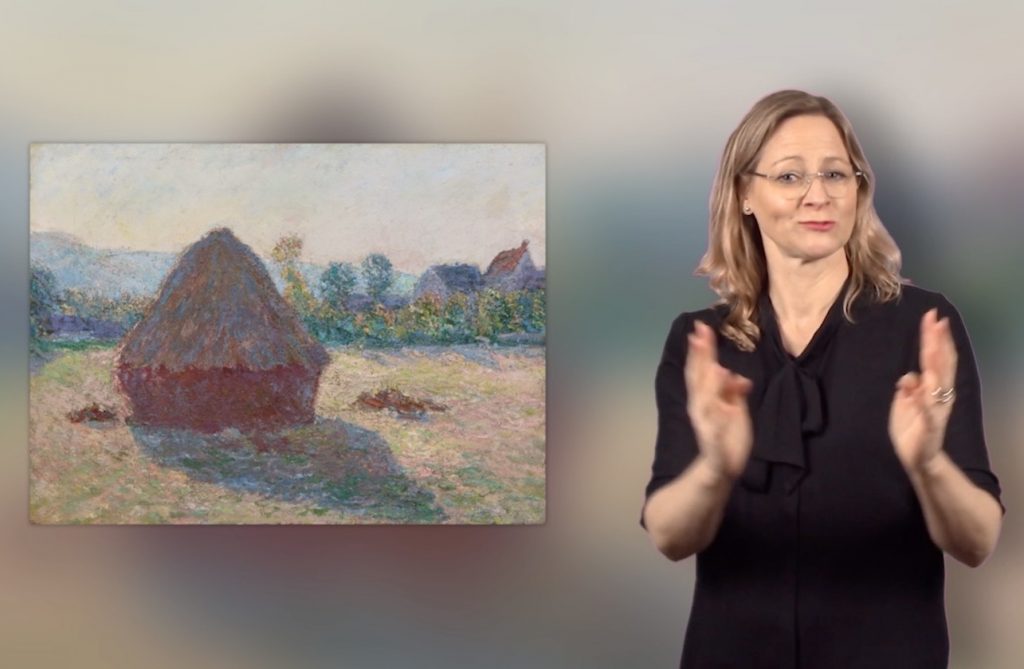 Audio Description and Artwork Presentations in Finnish Sign Language
You can explore some of the key artworks of the Serlachius Museums in form of audio descriptions for the visually impaired persons. The hearing-impaired persons can find presentations of the same artworks in Finnish sign language. The artworks include Claude Monet's Hay Stack in the Evening Sun (1891), Akseli Gallen-Kallela's Rustic Life (1887). Also Albert Edelfelt's Finnish Soldiers in the War of 1808–1809 (1892) as well as Gunnar Berndtson's Art Connoisseurs in the Louvre (1879) have audio descriptions.
In addition to that, also 3D-printed scale model of Art Museum Gösta and Museum Gustaf are available. They can be made available to the visitors at Art Museum Gösta' pedagogical space.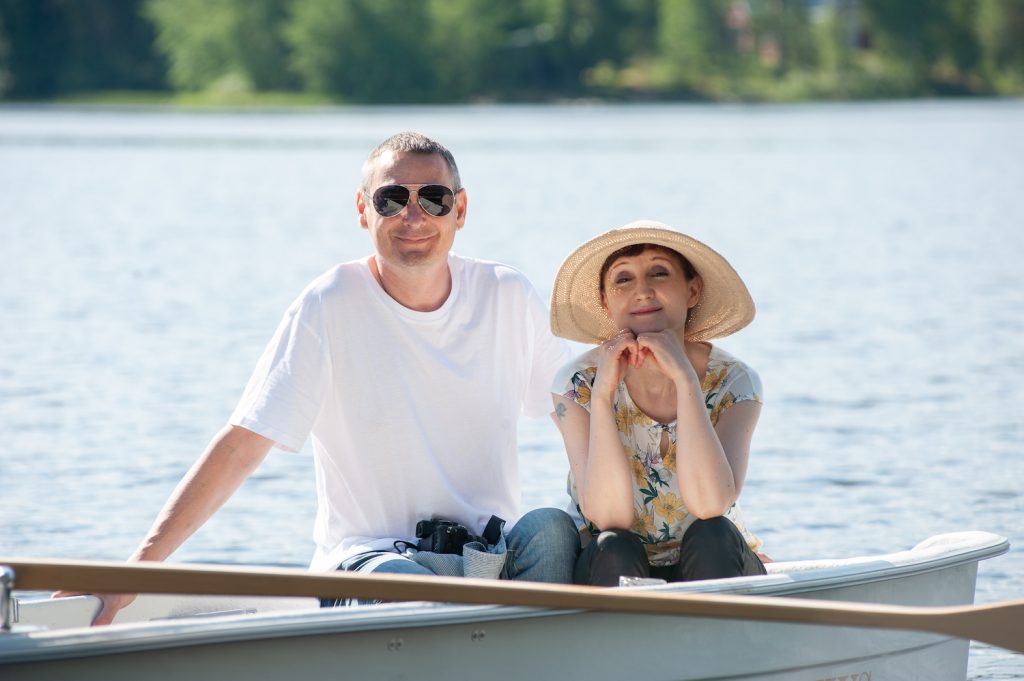 Things to do and to experience
Serlachius Museums offer plenty of things to see and do all day long. We have guided tours at the museums and in the surroundings, exciting places to visit during your stay in the Art Town, possibilities to eat and sleep well, wonderful ideas for day trips and short breaks and much more to look forward! All our tours and services can be tailored for individuals as well as for groups.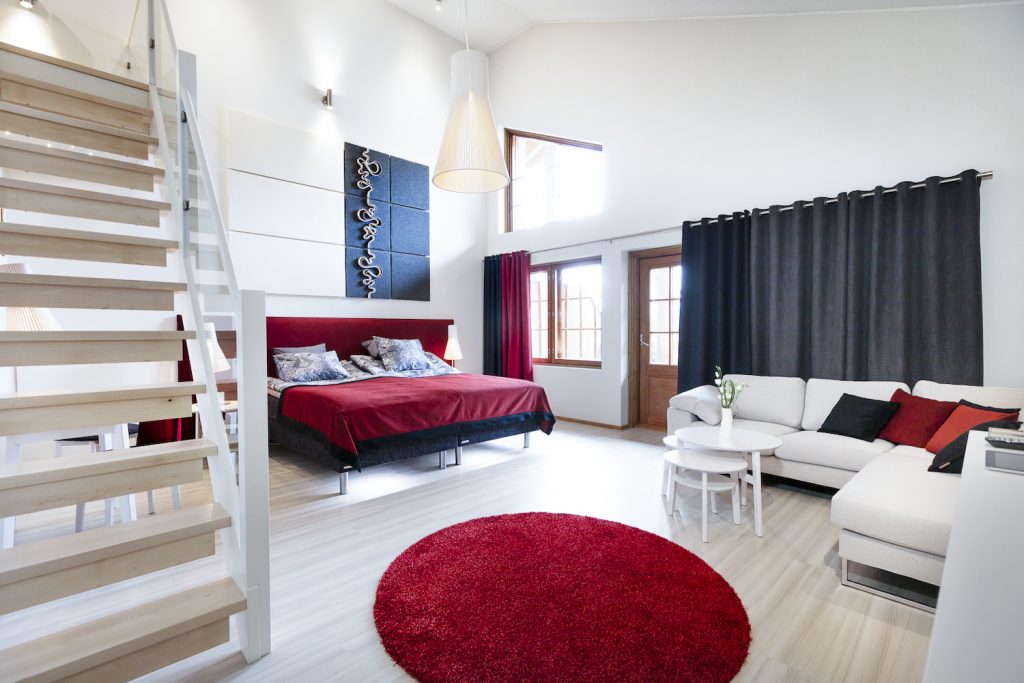 Accommodation tips
When you are visiting Serlachius Museums and Tampere Region you may want to overnight locally. A versatile selection of accommodation is at your disposal, ranging from mill-owner-style Mänttä Club and ArtHotel Honkahovi or from a cozy town center Hotel Alexander to the Wilderness Boutique hotel Koivulahden Rapukartano (Crayfish Manor).