Serlachius Museums' convention services offer our customers both modern and historical spaces which satisfy different needs. Up-to-date convention technologies, modern AV equipment and good sound systems are at your disposal. And if necessary, a meeting can be divided into smaller units to several spaces enabling group work. You may want to add our guided tours and other program services to your convention package to provide funny or serious activities in between the meeting.
We offer also supplementary program for conferences held in other regions. We can arrange program up to 300 people with divided schedule.
The fantastic Art Sauna on the shore of Serlachius Museum Gösta offers a very unique milieu and experience for meetings and celebrations. Ask more from our sales service: sales@serlachius.fi or tel. +358 (0)3 488 6801.


ART MUSEUM GÖSTA
Pavilion's Kivijärvi Hall: 200 seats
Pavilion's restaurant: 100 seats
Autere cottage: 55 seats
Pedagogical space: 25 seats
Art Sauna's interior: 24 seats
Manor's wine parlour: 20 seats
MUSEUM GUSTAF
Auditorium: 52 seats (a possibility for 25 extra seats)
Hall: 60 seats
Historic café: 23 seats
Entrance hall: 100 seats (when no tables, outside opening hours)
PRICES
No rent will be collected for the use of facilities (excluding the Art Sauna), if a meeting is organised within museums' opening hours and it contains restaurant services or program services of the museums. The use of facilities on weekends and outside the opening hours increases the fees, which will be agreed upon separately.
MEETING TECHNOLOGY SYSTEMS
Take your own computer with you or make use of a MacBookPro laptop containing an Internet browser, PowerPoint and Keynote which is also at your disposal. The equipment contains a remote control with a laser pointer. Presentation software include PowerPoint or Keynote presentations. You can deliver your presentation in advance in email or bring along on a USB memory. Other data storage media are not supported. If your presentation has been created in any other software than listed above or contains special fonts, it is advisable to bring your own computer with you.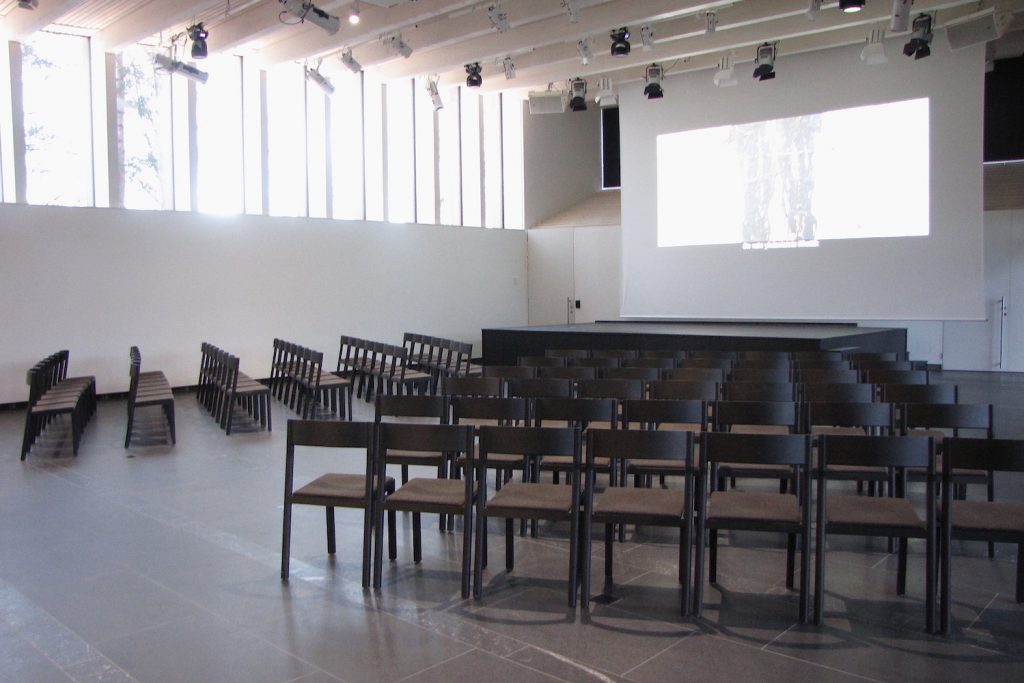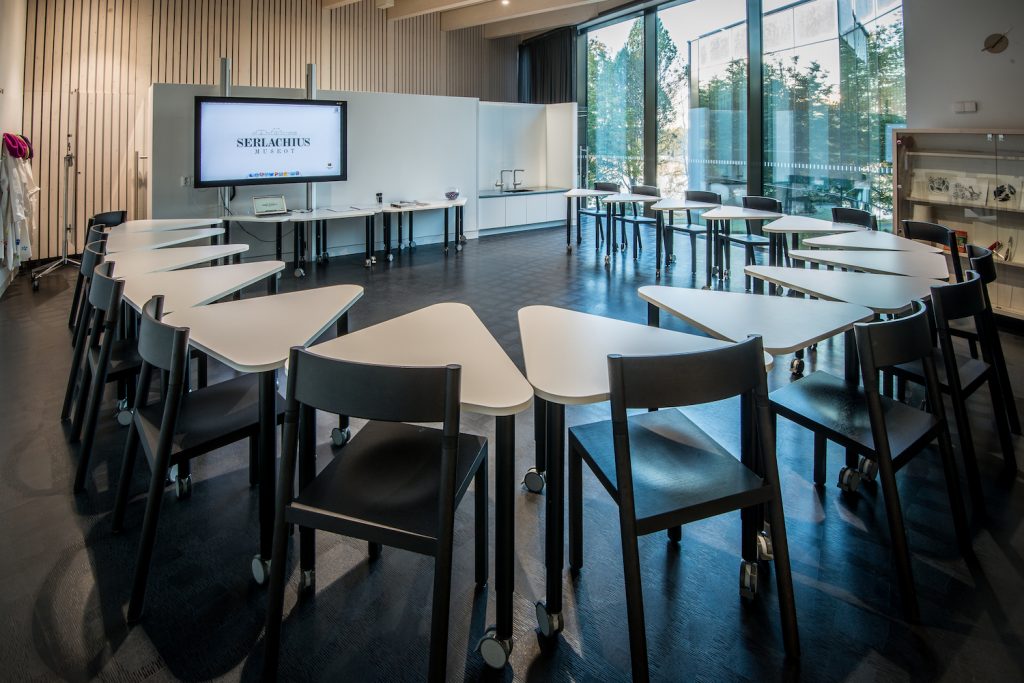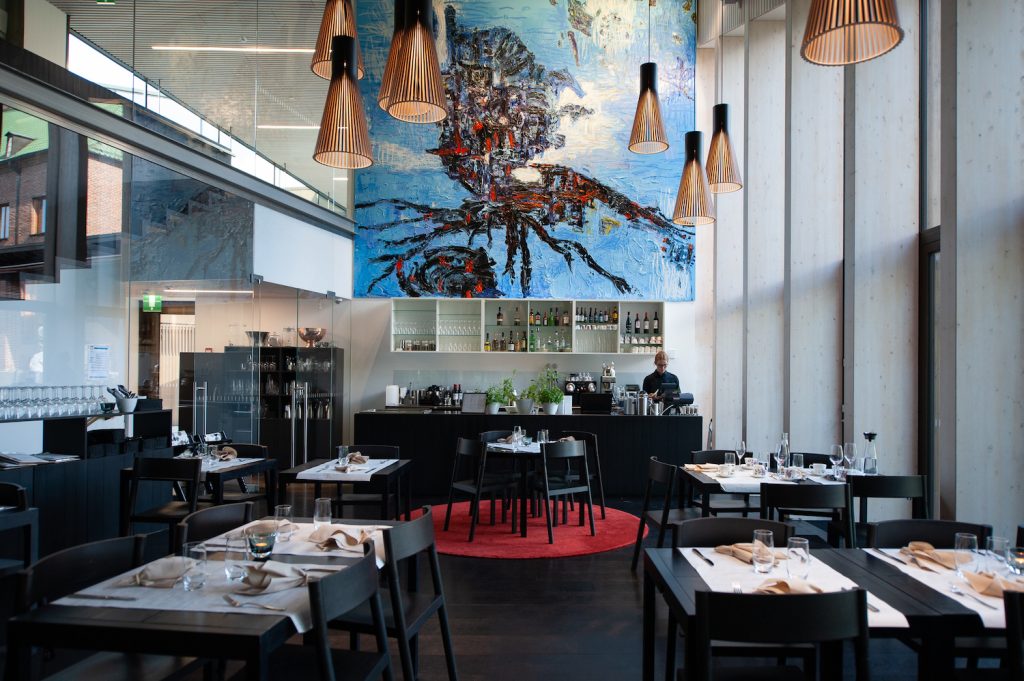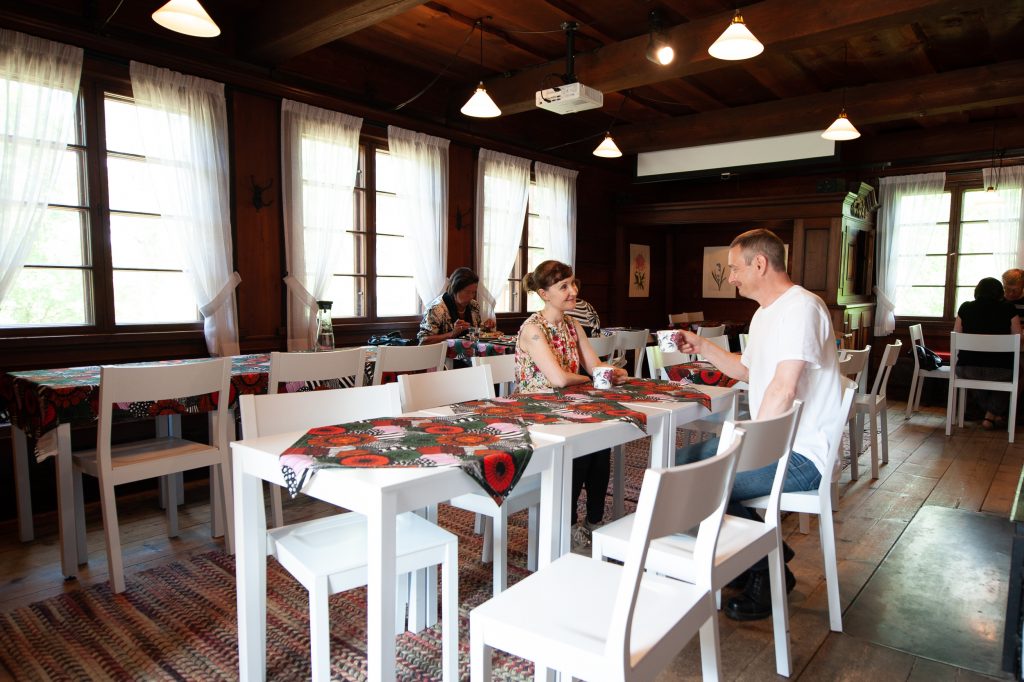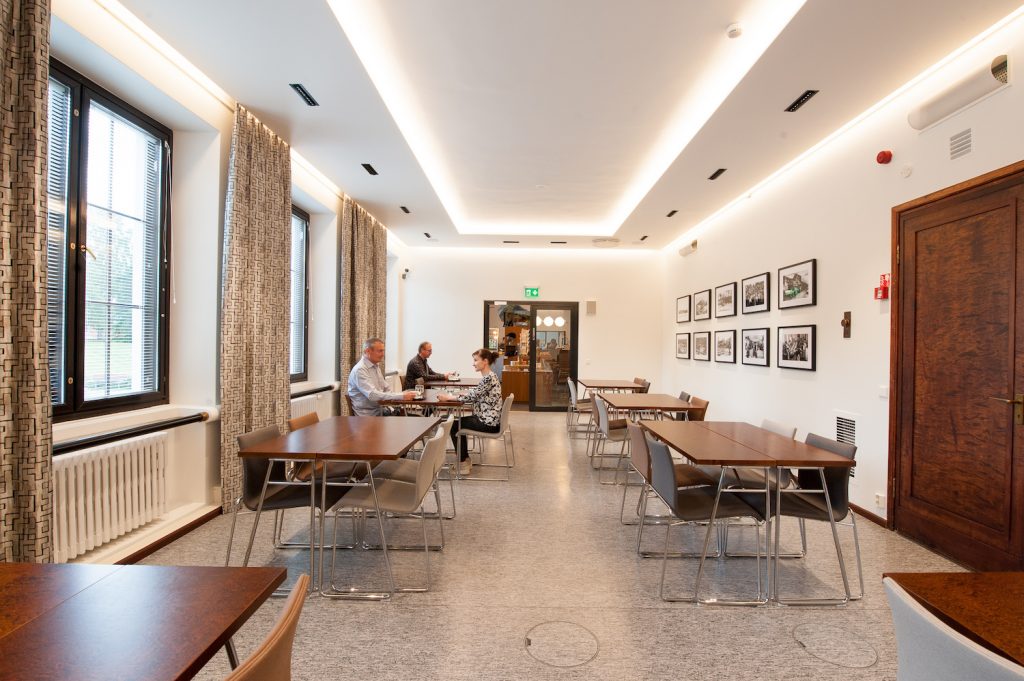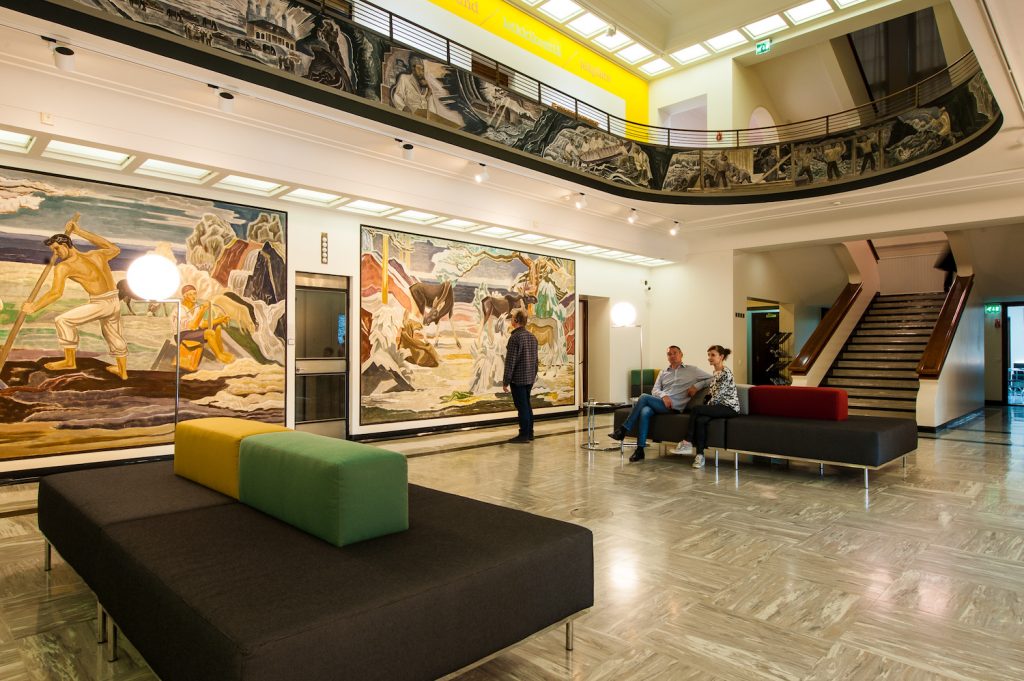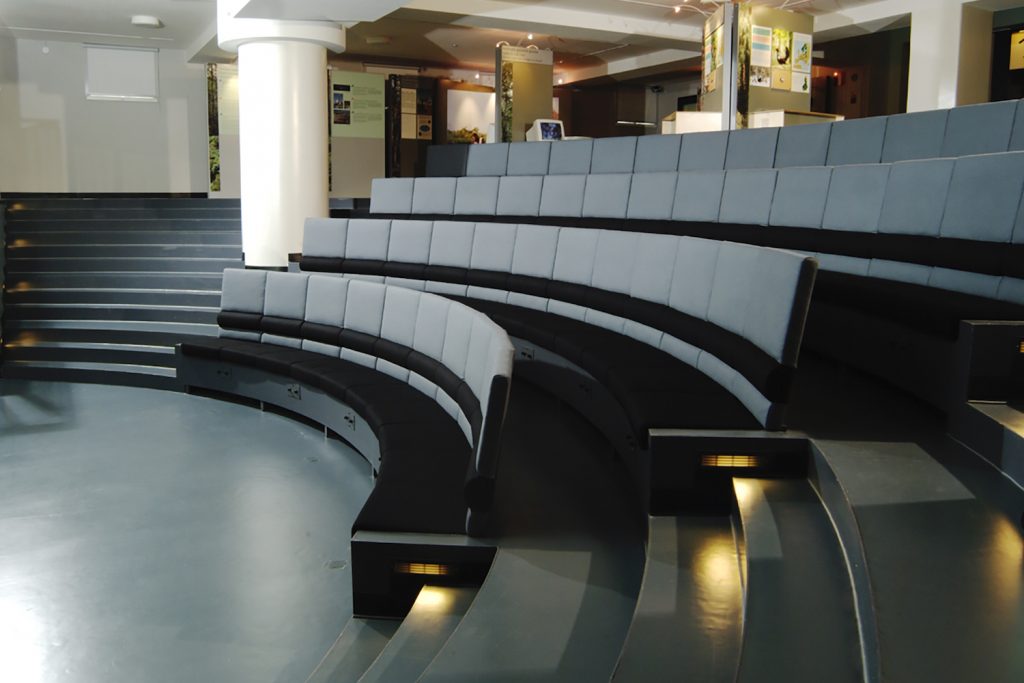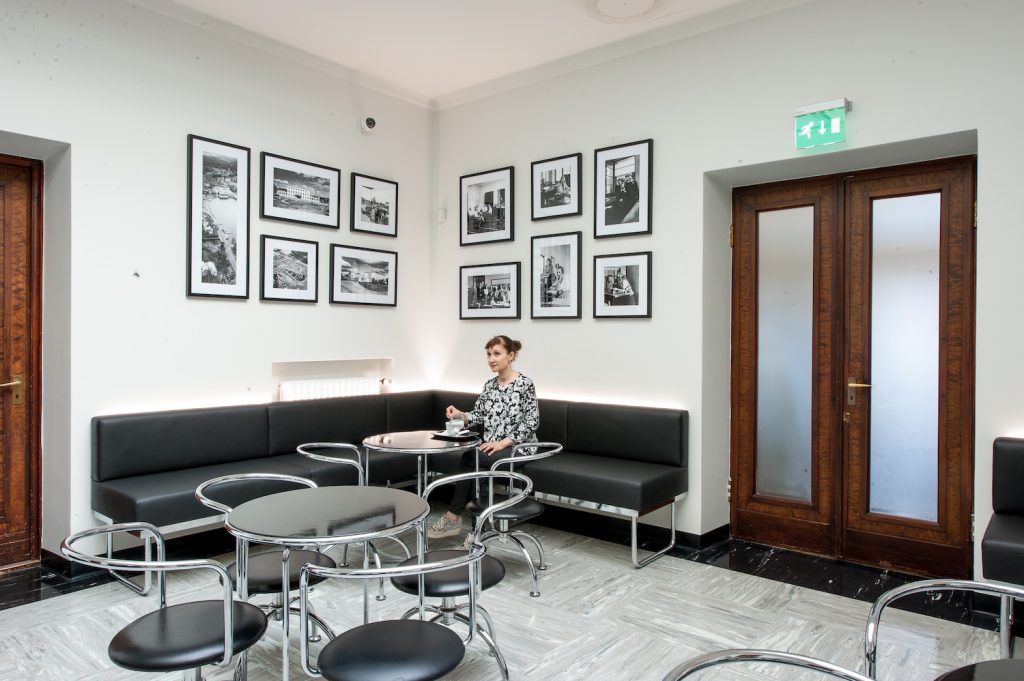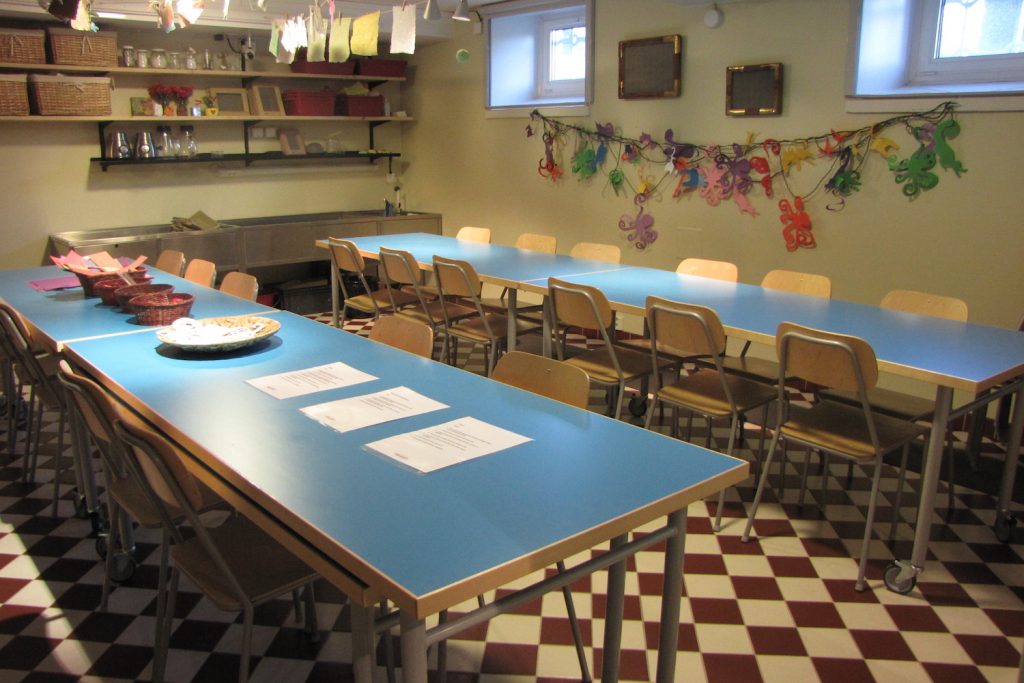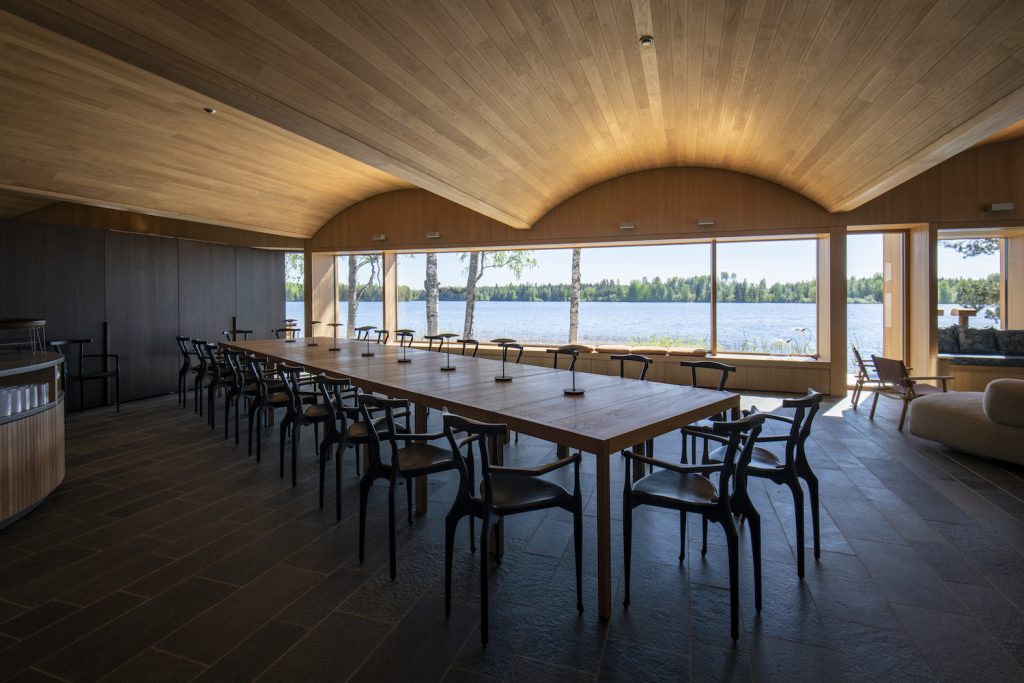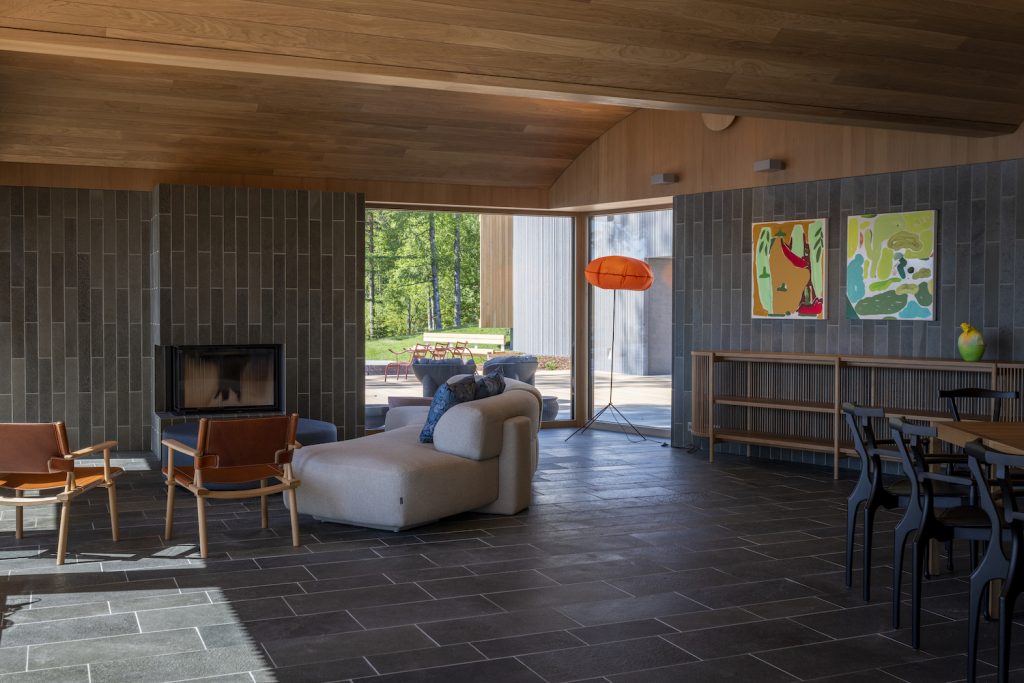 CONVENTION PACKAGE EXAMPLE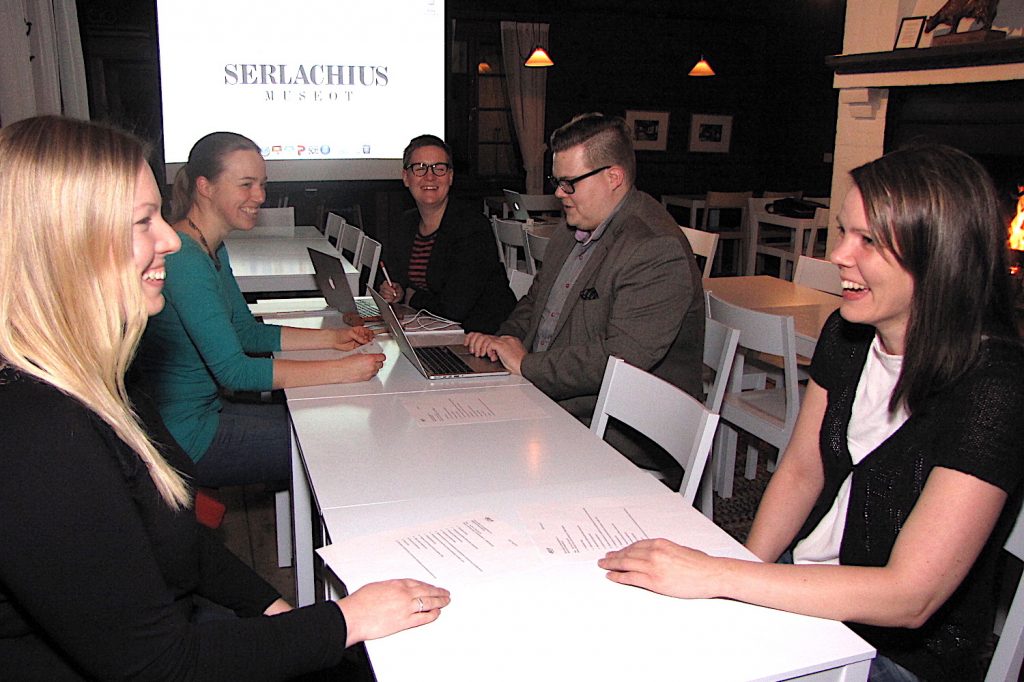 Program:


at 9.00 am MEETING STARTS
Morning coffee is served in the convention venue Autere Cottage, which used to be the estate manager's log cabin in the early 20th century. Now it contains appropriate convention technology, but still a cozy atmosphere from the last century.
at 12.00 noon CONVENTION LUNCH
After a short stroll over the yard you can enjoy season's pristine flavors at Restaurant Gösta.
at 1.00 pm MEETING CONTINUES at Autere Cottage
at 5.00 pm GUIDED ART TOUR at the museum
We are off duty! At first, let's get acquainted with the dreams of the mill owner Gösta Serlachius and marvel at the museum's awarded pavilion. The beautiful art works and exciting exhibitions will help to digest the hard work done during the day.
at 6.00 pm CHAMPAGNE TASTING at the museum's wine vault
Historic and atmospheric wine parlour is a magnificent environment to explore different hues of champagne.
at 7.00 pm DINNER at Restaurant Gösta
Our kitchen led by chef de cuisine Henry Tikkanen gives the final perfect touch for a successful meeting day!
Price: 144 €/person (min. 15 persons)
Included: convention spaces, two coffees, lunch, a guided tour, champagne tasting and a three-course dinner.
Optional: accommodation, for example at Mänttä Club, Art Hotel Honkahovi or at Rapukartano.


Got interested? Ask more and book:
tel. +358 03 488 6801 or sales@serlachius.fi