Serlachius Art Sauna
In the lakeside setting of Serlachius Museum Gösta stands the Art Sauna, which has something to offer not only sauna enthusiasts but also lovers of art, design and architecture. Groups can rent the Art Sauna for many kinds of occasions. A public sauna available to everyone is open at the Art Sauna on Mondays during the summer, from 27 June to 1 August .

Public Sauna
Monday's public sauna costs €10 for adults and € 7 for pensioners, students and children. When you come to the public sauna, please bring your own towel and swimsuit. You can pay the sauna fee in advance online or on site at the sauna. 15 people per hour are admitted to the sauna and a sauna session lasts for a maximum of two hours at peak times. The Art Sauna experience offers you changing rooms, showers, toilets, a cooling off yard, terrace and jetty areas, a bubble tub and, if you wish, a swim in Lake Melasjärvi. Refreshments are for sale on site.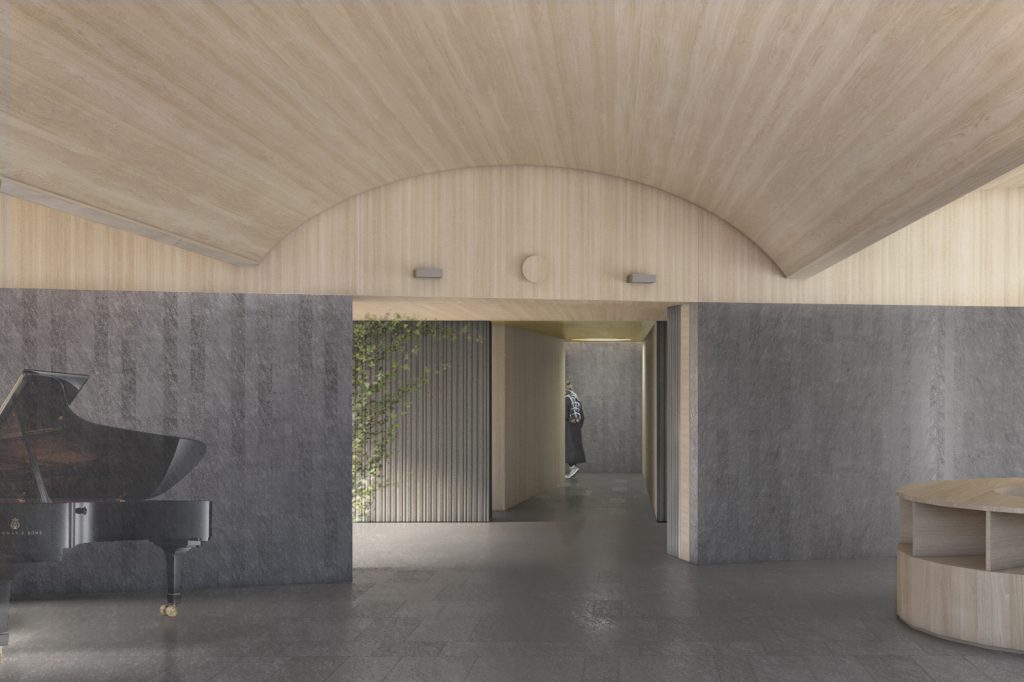 Art Sauna for evening relaxation, meeting and family celebrations
You can include in your group's Art Sauna visit a short, guided tour, presenting the sauna's architecture, art and design. In a group sauna experience, you can use the Art Sauna's towels and bench protectors, designed by the artist Satu Rautiainen. Bathrobes are also available for an additional fee.
The sauna heat is enjoyed in an atmospheric circular steam room. Showers can be taken in the shower room connected to the changing rooms or – summer or winter – in the outside shower, featuring a mosaic work by Tuula Lehtinen. A large terrace area offers a bubble tub, but you can also take a dip in the adjacent Lake Melasjärvi. During the sauna, you can enjoy refreshments and sauna snacks at a magnificent stone table on the terrace.
The sauna experience is not complete without a grill. On site, freshly caught fish are prepared directly in a smoke oven or beef steaks on a barbecue. Of course, there are also vegetarian and vegan options to choose from.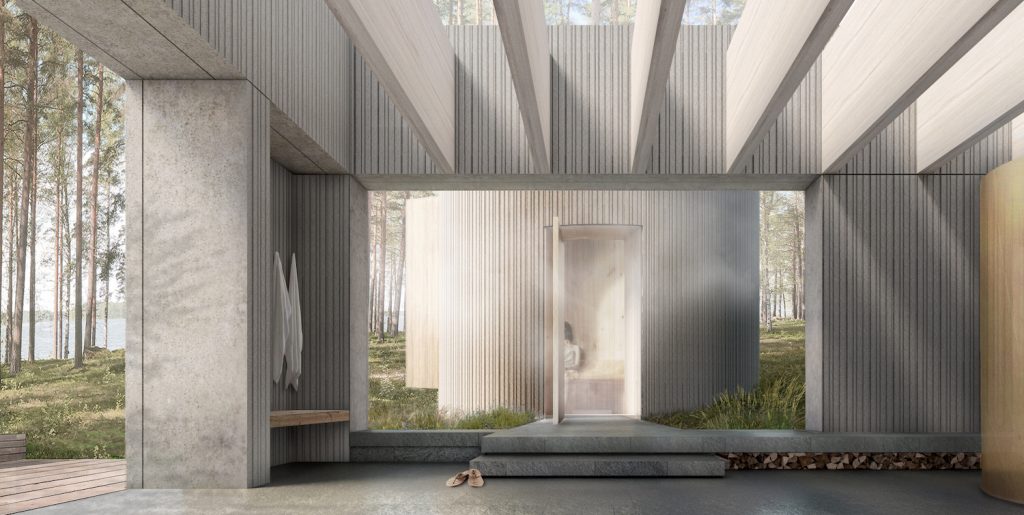 Sauna facilities
Two separate changing rooms and shower rooms, each with three showers
Round steam room for 15 people
Artistic outdoor shower, open summer and winter
Bubble tub for around seven people
24 people can dine at a magnificent stone table on the open terrace
Under the living room's arching oak vaults, there is room around the table for 24 people at a time
Meeting technology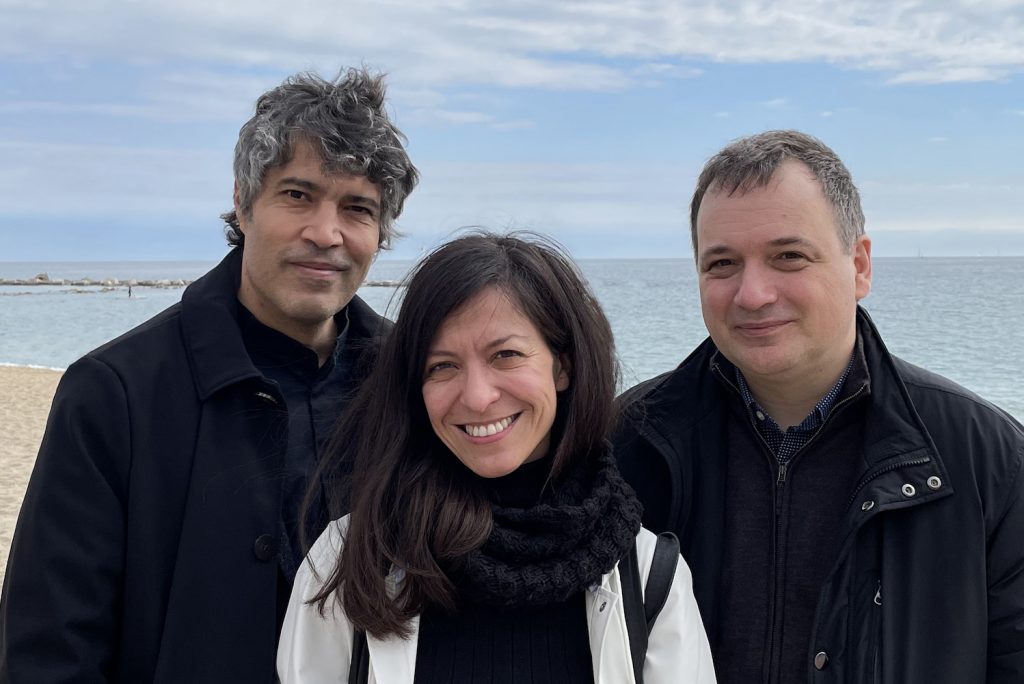 Designers
The Art Sauna's architecture is the work of the same trio who designed the Art Museum Gösta's extension: Héctor Mendoza, Mara Partida and Boris Bežan. Pekka Pakkanen is the Finnish architect partner in the project.
The sauna's interior and exterior spaces feature art by Laura Könönen, Anni Rapinoja and Jussi Goman. The interior offers many design pearls, such as a sofa designed by Patricia Urquoila, a Bastone sideboard by Antrei Hartikainen and Gaulino chairs by Òscar Tusquets.
Book a sauna experience for your group! Tel. +358 3 488 6801 or sales@serlachius.fi