On a day trip you make a quick visit to art and history, enjoy magnificent milieus and wonderful flavours. Find two examples below. In short, one that is easy to realise on public transportation, and secondly, one that entails additional costs due to guided tours.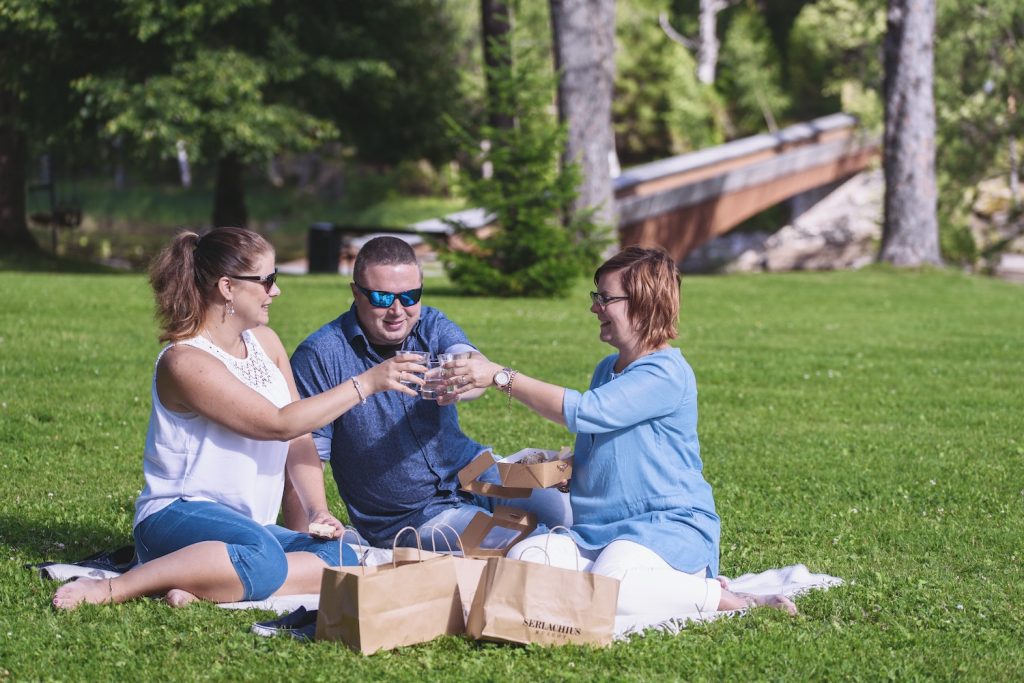 One day from another world in the midst of fascinating art and history
Transportation from Tampere included
Excellent tips on how to travel conveniently from one museum door to another and to enjoy art and the whole Serlachius setting: marvellous classic art pieces, bold viewpoints of contemporary art, architecture, sculpture park, enchanting history, magnificent lakeside views and memorable culinary experiences – amid pristine nature.
Check out a suited connection from a place of departure in Finland and hop in a Serlachius bus in Tampere. For example, you can travel by train from Helsinki to Tampere and step in the Serlachius bus beside the entrance of the railway station.
This is how your day runs:
10.50 am Departure from Tampere bus station or
11.05 am Tampere railway station
12.25 pm The bus arrives in Mänttä and you get off the bus at Serlachius Museum Gösta's entrance. Now it is time to see the art exhibitions at the manor and pavilion, have a meal at Restaurant Gösta and time permitting, spend some time enjoying the sculpture park amid lakeside nature.
15.20 pm At Gösta's entrance you get on the Serlachius bus that will take you to Serlachius Museum Gustaf. There you will get acquainted with Finnish industrial history and the magnificent architecture of the former head office of a paper combine. Floor after floor, interesting exhibitions of different themes are on show. You may request the personnel to show a film The Story of Serlachius or to give a short introduction to the exhibitions. In summertime, beautiful Mänttä church is also open for a short visit.
5.30 pm in front of the entrance of Gustaf, the Serlachius bus leaves for Tampere, where you will arrive at 6.50 pm.
Duration: 8 hours
Price: 30 €/person    
The price includes: Return trip Tampere-Mänttä-Tampere, travel from Gösta to Gustaf, entrance fees to Serlachius Museums.  
For extra charge: Guided tours at Serlachius Museums, in the town, in the nature.
Tip: Background information on the museum, history of the region and the architecture is available online at tarinasoitin.fi/serlachiusenglish.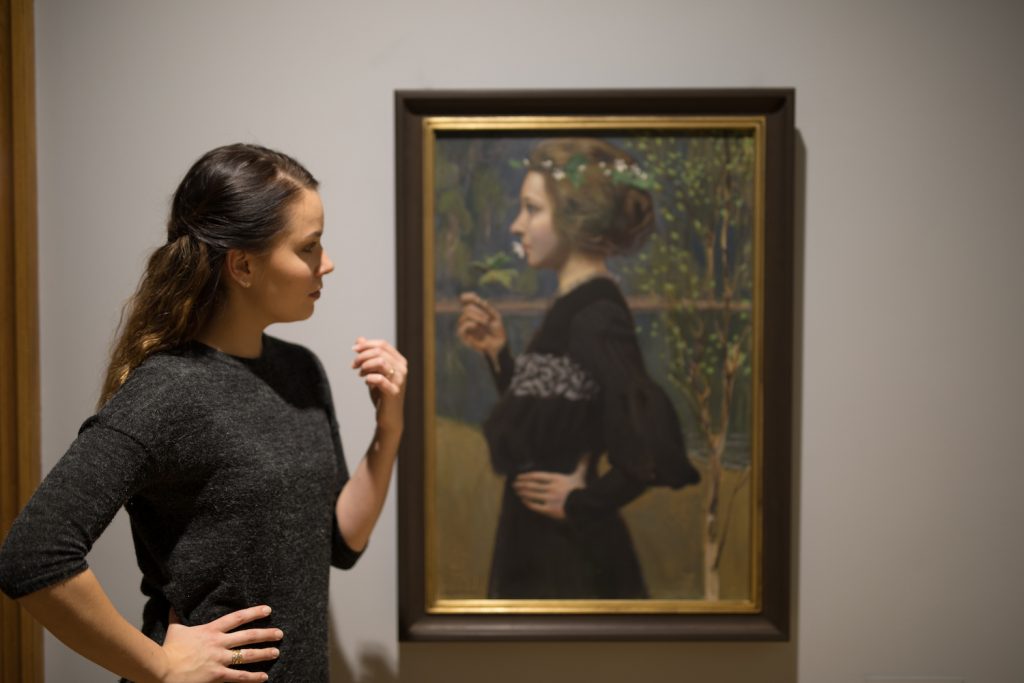 A day trip to the world of art, history and superb culinary flavours
Guided tours at Gustaf and Gösta included
Start your trip from Serlachius Museum Gustaf. With the guide you will get acquainted with the historical paper empire's magnificent landmark, the former head office of G. A. Serlachius Company, and the exhibitions there. You will also get information on the mill owner family of Serlachius and their company. The tour runs for one hour. It is advisable to make time to return to some exhibited items of your interest.
Direct next to Serlachius Museum Gösta, the Art Museum. This is probably good time to rest for a while and enjoy the marvellous culinary experiences on your lunch. In the winter, there are seats available in the restaurant without booking, but to ensure your culinary pleasures also during the hight season in summer it is best to make a reservation beforehand.
At the Art Museum will you get acquainted with the exhibitions at the manor and at the pavilion. You will get a taste of Finnish and European classic art pieces as well as contemporary art. A stroll in the surrounding nature and the sculpture park and enchanting Taavetinsaari Island are worth your while. Remember to check whether the sculpture named Vengeance located in the shallow water of the shore is visible or underneath the surface! After a walking trip some refreshments or a cup of coffee is in order?
Price: 90 €/group of 1–4 persons. A one-hour guided tour at Serlachius Museum Gustaf is included. For additional cost: Guided tour also at the Art Museum Gösta (90 €/group of 1–4 persons).
Book the guided tours at the sales service of the Serlachius Museums' sales@serlachius.fi or tel. +358 (0)40 166 3480. During spring and summer it is advisable to book a table in advance with the Restaurant Gösta ravintola@ravintolagosta.fi or tel. +358 (0)40 708 5572.