Glamour
Famous Gowns of the Silver Screen
Museum Gustaf 26.9.2020—10.1.2021
Awarded costumes of Rome legendary costume house Tirelli Costumi from classic motion pictures and theatre.
Since 1950s, the economic growth, development of the film industry and major international productions generated theatre and film costume houses who combined creativity with Italy's high quality craftsmanship. One of them is Tirelli Costumi, whose costumes have brought to Italy numerous Oscar wins and nominations and other international awards. These include The Taming of the Shrew, starring Elisabeth Taylor, Once Upon a Time in America, directed by Sergio Leone, and Sofia Coppola's Marie Antoinette.

The exhibition Glamour – Famous Gowns of the Silver Screen brings to Serlachius Museums these award-winning costumes. In addition to the costumes, the exhibition includes jewellery, costume sketches, fabric samples, interviews with directors, costume designers and costume makers, as well as photographic material from the everyday life of a costume house. Curators of the exhibition are Cornelia Bujin, Italo Nunziata and Hannu Palosuo. The costumes have rarely been seen outside Italy.
Selection of movies, in which the dresses of the exhibition have been used:
Pier Paolo Pasolini: Medea (1969)
Franco Zeffirelli: The Taming of the Shrew (1967), La Traviata (1983)
Luchino Visconti: The Leopard (1963), Death in Venice (1971), Ludwig II (1973)
Federico Fellini: Fellini's Casanova (1976)
Milos Forman: Amadeus (1984)
Martin Scorsese: The Age of Innocence (1993)
Antony Mighella: The English Patient (1996)
Mel Gibson: The Passion of the Christ (2004)
Jean-Jacque Annaud: The Name of the Rose (1986)
Bernard Rose: Anna Karenina (1997)
Sergio Leone: Once Upon a Time in America (1984)
Sofia Coppola: Marie Antoinette (2006)
Some costumes from the exhibition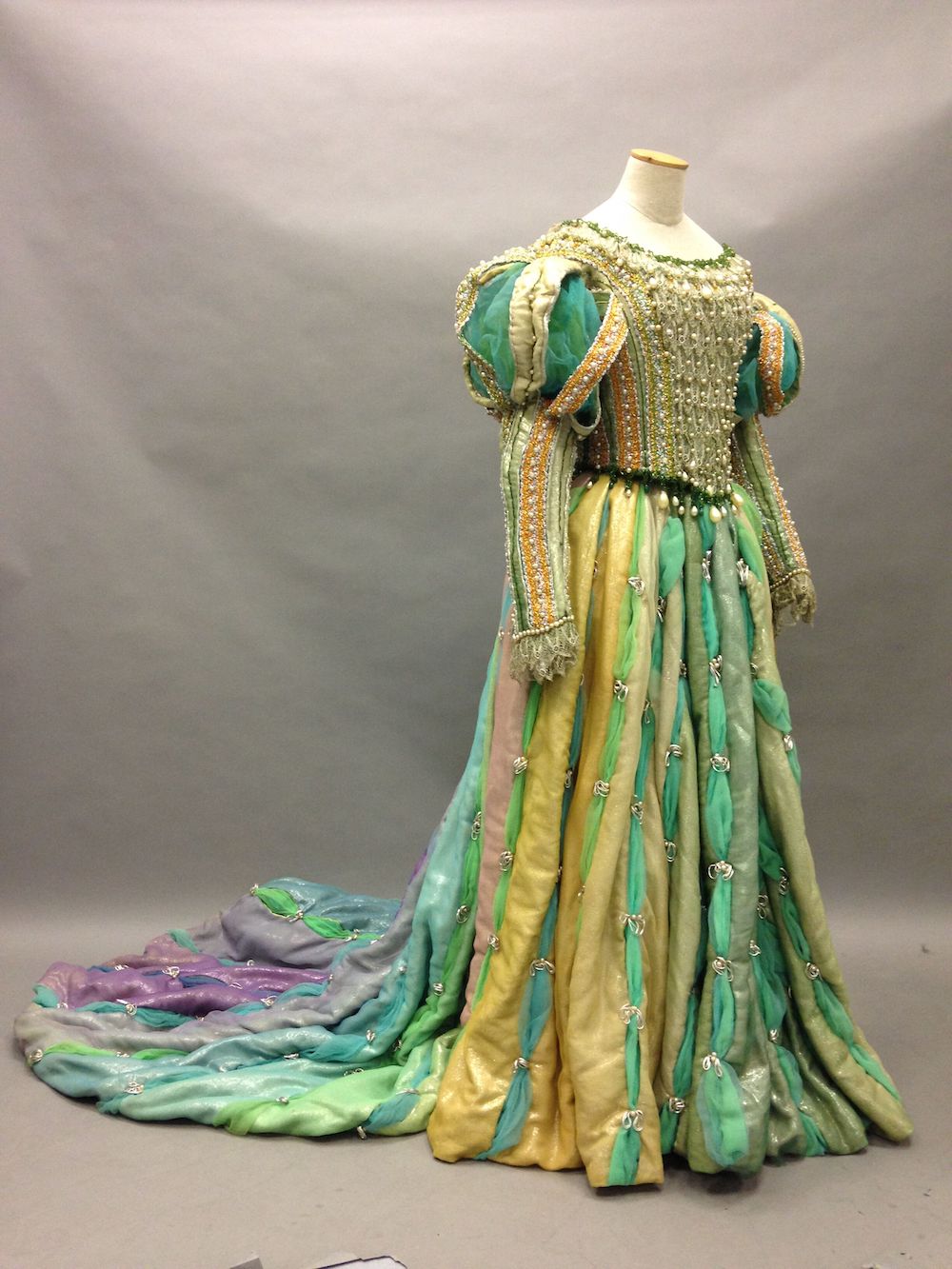 More information