ART CASTLE 2024 – Art Castle expands and becomes more international
Art Castle is a multi-art international cultural project for children and youth organised by Serlachius Museums and Serlachius Residency
This time Art Castle 2024 project invites 5th graders from Pirkanmaa Region along with special groups from primary school to participate. Additional information will be provided via school principals in autumn 2023. Application period is 9 Aug–30 Sep 2023. This time the project theme is Bugs! Artists Kirsimaria Törönen from Finland and Anita Gratzer from Austria implement visual art workshops for the classes. Pupils also make a visit to Serlachius Museums as well as participate in the project's main event in autumn 2024 at which time a magnificent exhibition comprising the artworks created by the pupils is opened at Serlachius Residency Gallery. During the event, one may see and experience multi-art programme, of course bug-themed, presented by various culture talents from the region. The project is financed by Serlachius Museums and Operation Pirkanmaa. For additional information, please, contact Museum Educator Maarit Lampinen, maarit.lampinen@serlachius.fi.

Previous Art Castle projects
Art Castle 2022 – Rhythm of the Forest
In 2022 Art Castle project was realised in a larger scale and connected pupils with local cultural professionals under the theme Rhythm of the Forest. The participating pupils came from Koskela elementary school's 1st and 2nd grades, special classes from Savosenmäki elementary school as well as music and dance students from Merikanto Music College. Using different fields of art, the kids reflected the theme and implemented performances and art for the exhibition and its opening event at Serlachius Residency Gallery. The children also took part in exhibition communication and construction together with experienced professionals. The leaders of the workshops were Anita Hannunen, Serlachius Museums, Community Center PiiPoo and teachers from the teaching groups the pupil's. Fantastic exhibition Rhythm of the Forest was on show for a week, and its opening day gave an opportunity to enjoy multi-art masterpieces implemented under one theme.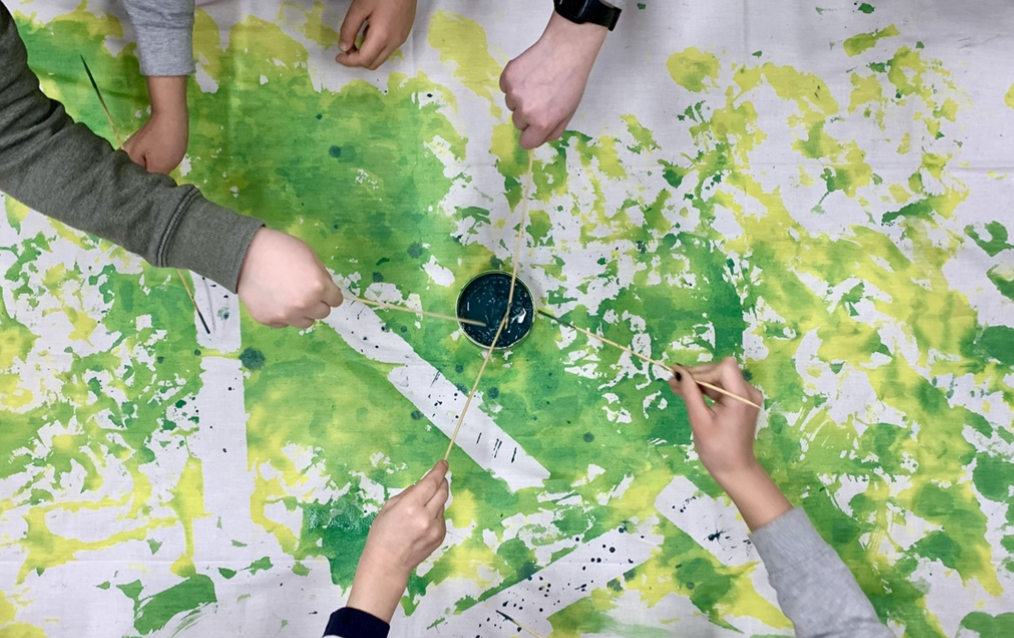 Art Castle 2020 – Imagery of Landscapes
The first small scale piloting on Art Castle took place already in 2020 when the 1st and 2nd graders from local Koskela primary school implemented art exhibition Imagery of Landscapes at Serlachius Residency Gallery. The pupils were actively involved in every phase of the project from planning to finishing. talented young musicians from local music school performed during the exhibition opening.